Spotlight Events (2018-01)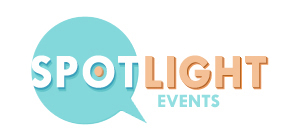 [Event] Invest Tokyo Seminar 2018 in Silicon Valley

Date: Friday January 19, 2018
Time: 1:00 PM - 3:30 PM PST
Location: Accenture (San Jose office) Room 1104, 11th floor, 50 W San Fernando St. #1100, San Jose, CA
The Tokyo Metropolitan Government, in joint sponsorship with Japan External Trade Organization (JETRO), will be holding the event, "Invest Tokyo Seminar 2018 in Silicon Valley", in San Jose, California, U.S., on January 19th, 2018. This event will serve as a great opportunity for executives of US companies, providing the latest information on the current state of Japan's IT industry, inward investment policies, business opportunities in Japan, and investment incentives. After the seminar, a networking event will also be held.
>>For more information, please click here.



[Event] Asia in Danger: The Evolving US-Japan Security Alliance and what it means for Regional Security

Date: Thursday January 18, 2018
Time: 6:00 PM-9:00 PM PST
Location: Morrison & Foerster, 755 Page Mill Road, Palo Alto, CA 94306
The Japan Society of Northern California is pleased to present a program that will explore the evolving US-Japan security alliance and its impact on regional security. The event will feature speakers including Former Vice Minister of Defense, and Visiting Fellow at CSIS, Mr. Masanori Nishi, former U.S. Ambassador to Japan and Shorenstein APARC Fellow at Stanford University, Mr. Michael Armacost, and former Assistant Secretary of Defense and US Ambassador to Vietnam David Shear. Speakers will discuss the evolving U.S.-Japan security alliance and its impact on regional security challenges such as those related to North Korea and the East and South China Seas.
>>For more information, please click here.



[GLOBAL CONFERENCE] Seeking Exhibitors for VERDEXCHANGE 2018

Date: Monday January 29 & Tuesday January 30, 2018
Time: Day 1: 7:00 AM-5:15 PM PST, Day 2: 7:30 AM-4:00 PM PST
Location: The L.A. Hotel Downtown, 333 South Figueroa St. Los Angeles, CA 90071
VX 2018: Where Clean & Green Tech Marketmakers Meet. VerdeXchange's cross-platform 11th-annual California Conference will take place January 29-30 at the LA Hotel Downtown. Once again, accomplished clean and green tech entrepreneurs, energy & water companies, advanced vehicle manufacturers, soft & hardware developers, public policymakers as well as: procurers, innovative financiers, and environmental stewards will gather "under-one-roof" to assess "what's in-market," "what's about to be in-market," and "what's needed" in the global, trillion dollar verde economy.
>>For more information, please click here.



[Webinar only in Japanese] Considerations of expanding business to Silicon Valley: Visa strategies, and corporate law and Employment Act of California for business plans

Date: Thursday January 18, 2018
Time: 17:00 - 18:30 PM PST
Registration: Click here