Spotlight Events (2017-07)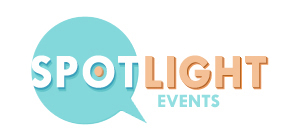 [Event] 2017 Japan-US Innovation Awards Symposium

Date: Friday, July28, 2017
Time: 1:30 PM -6:30 PM PDT
Location: Stanford University (Arrillaga Alumni Center), 326 Galvez Street, Stanford, CA 94305

Now in its seventh year, the Japan – U.S. Innovation Awards Initiative fosters constructive interaction between Japan and the San Francisco/Silicon Valley innovation and entrepreneurship ecosystem. The Symposium is offered by the Japan Society of Northern California in cooperation with the Stanford University US–Asia Technology Management Center. Companies honored in prior years include Dropbox, Mercari, Twitter, DeNA, Tesla Motors, Sanbio, euglena co. Ltd., Square, Cellular Dynamics, Mitsubishi Aircraft, Bloom Energy, Stratasys, Ltd., LINE Corporation, JINS Co., Ltd. and iRobot. >>For more information, please click here.




[Event] What I've Learned – Dr. Jim K. Omura: Japanese American Pioneer in Wireless Communications Shares His Story

Date: Tuesday, August 1, 2017
Time: 6:00 AM - 9:00 PM PDT
Location: 717 Market Street San Francisco, CA 94103
As educator, entrepreneur, athlete, CEO, and strategist, Dr. Jim K. Omura has influenced generations of students, engineers, and entrepreneurs, and his work underpins wireless communications technologies impacting billions. Now at work on his memoirs, Jim will share insights from his career as professor of electrical engineering at UCLA; serial Silicon Valley entrepreneur, including co-founder of Cylink Corporation, which went public in 1996; and most recently as Technology Strategist for the Gordon and Betty Moore Foundation, where he managed $600M in grants promoting access to communications technology. Jim will reflect on these experiences, as well as on his life growing Japanese-American in the Bay Area in a time of tumult, including time in the wartime internment camps. >>For more information, please click here.




[Event] Plug and Play Japan Community Event (Japanese only)

Date: Thursday, August 3, 2017
Time: 3:00 PM -6:30 PM PDT
Location: Plug and Play Tech Center, 440 N Wolfe Rd, Event Center, Sunnyvale CA
Join us for the first Japan community event, as Plug and Play expands to Japan. The event will focus on how Japan can learn from innovation in Silicon Valley and what startups are looking from Japanese corporations. This event is supported by NEDO and JETRO. >>For more information, please click here.




[Event] Back to the Future? Asia Policy under the Trump Administration with Glen S. Fukushima

Date: Thursday, August 10, 2017
Time: 6:00 PM - 9:00 PM PDT
Location: PricewaterhouseCoopers LLP 3 Embarcadero Center, Floor 20 San Francisco, CA 94111
Don't miss this unique opportunity to hear one of America's top Japan experts Glen S. Fukushima discuss prospects for US-Japan relations under the Trump Administration on August 10 in the city. Donald Trump has had strong opinions about Japan since the 1980s, and he repeated them during the 2016 presidential campaign. He has accused Japan of (1) stealing American jobs, (2) exporting products to the U.S. but not importing American products, (3) manipulating its currency, and (4) being a free-rider on defense. One of his first actions as president was to withdraw the U.S. from the TPP (Trans-Pacific Partnership) although Japanese Prime Minister Shinzo Abe tried to persuade President-elect Trump not to do so. Now that the Trump Administration has begun, what can we expect from the US-Japan relationship? >>For more information, please click here.




[Event] Keizai Silicon Valley: 2017 SUMMER NETWORKING

Date: Sunday, August 13, 2017
Time: 1:00 PM - 5:00 PM PDT
Location: Serra Park, Hollenbeck Ave and The Dalles Ave, Sunnyvale CA Picnic area #1 and #4
Come join us at our annual summer networking in the park. This year our event is going to be held at Serra Park in Sunnyvale. >>For more information, please click here.