Spotlight Events (2017-06)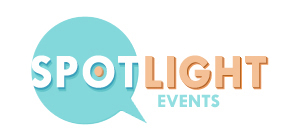 [JETRO/JETRO related Events]
[Webinar] Key Essentials to Business Incorporation & Hiring Practices in Japan
Date: Thursday, June 29, 2017
Time: 11:00 AM -12:30 PM PDT
   1:00 PM - 2:30PM CDT
2:00 PM - 3:30PM EDT
Location: Online (Anywhere)
Learn how to choose the best business structure for your company needs. This free webinar will cover what companies need to know to successfully incorporate their business in Japan including entity types (K.K., G.K.), their different setup costs, how long it takes to register, registration costs, and more. This event will also feature a look at essential employment law for foreign companies in Japan. Find out how to properly document and classify new employees in Japan, as well as comply with overtime requirements, age-based considerations, and information privacy laws. This webinar will help companies develop effective practices for hiring employees in Japan.
>>For more information, please click here.
[Other Events]
[Event] 2017 SelectUSA Investment Summit
Date: Sunday - Tuesday, June18 - 20, 2017
Location:
Gaylord National Resort and Convention Center
,

201 Waterfront Street,

National Harbor, Maryland 20745
The Summit is the highest-profile event that promotes foreign direct investment (FDI) in the United States. It provides an unparalleled opportunity to bring together companies from all over the world, economic development organizations from every corner of the nation, others working to facilitate investment in the United States, and high-level government officials. Participants can find the practical tools, information, and connections they need to move investments forward.
>>For more information, please click here.
[Event] Japan-America Society of Oregon "Annual Dinner & Annual General Meeting"
Date: Tuesday, June20, 2017
Time: 5:30 PM -9:00 PM PDT
Location: Hilton downtown Portland, 921 SW 6th Ave, Portland, OR
Join us and our keynote speaker Ambassador Tadashi Nagai, for an evening of fine food, good friends, entertainment and education as we celebrate our 61st annual gathering. The event is also our Annual General Meeting.
>>For more information, please click here.
[Event]

Export 101 Workshop Series "

LEARN HOW TO EXPORT FROM INTERNATIONAL TRADE EXPERTS

"
Date: Thursday, June 22, 2017
Time: 12:00 PM -4:00 PM PDT
Location: Almaden Winery Community Center, 5730 Chambertin Drive, San Jose, California 95118
CalAsian has partnered with the U.S. Department of Commerce and DHL Express to assist small and medium-sized businesses in California on how to leverage Federal, State, and Local export assistance programs. International trade experts will share valuable information on how to export and help you understand the benefits of international trade and foreign investment to the U.S. economy.
>>For more information, please click here.
[Event] Stanford Silicon Valley – New Japan Project
The "Acquihire" Phenomenon: The Use of Startup Acquisitions as a Human Resource Strategy for Market Competition and Innovation
Date: Thursday, July 20, 2017
Time: 4:15 PM -6:00 PM PDT
Location: CISAC Central Conference Room, 2nd floor Encina Hall, 616 Serra Street, Stanford, CA 94305
In an age of machine learning and artificial intelligence, attracting top-level engineers is increasingly critical to competitive advantage in many dynamic markets. Thus, high-tech firms like Google, Facebook and Cisco increasingly acquire startups, not necessarily for their technologies but for their human resources. This phenomenon, called an 'acquihire,' is a portmanteau of the words "hire" and "acquire." Selby will discuss the mechanics of the acquihire and explain how - and why - firms may opt to pursue this much more expensive M&A strategy over traditional hiring options. She explores the impact of acquihiring on incumbent firm innovation and the competitive benefits firms hope to gain.
>>For more information, please click here.
[Event] 2017 Japan-US Innovation Awards Symposium
Date: Friday, July28, 2017
Time: 1:30 PM -6:30 PM PDT
Location: Stanford University (Arrillaga Alumni Center), 326 Galvez Street, Stanford, CA 94305 United States
Now in its seventh year, the Japan – U.S. Innovation Awards Initiative fosters constructive interaction between Japan and the San Francisco/Silicon Valley innovation and entrepreneurship ecosystem. The Symposium is offered by the Japan Society of Northern California in cooperation with the Stanford University US–Asia Technology Management Center. Companies honored in prior years include Dropbox, Mercari, Twitter, DeNA, Tesla Motors, Sanbio, euglena co. Ltd., Square, Cellular Dynamics, Mitsubishi Aircraft, Bloom Energy, Stratasys, Ltd., LINE Corporation, JINS Co., Ltd. and iRobot.
>>For more information, please click here.