Spotlight Events (2017-05)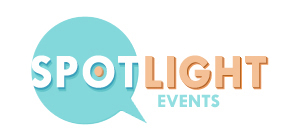 [JETRO/JETRO related Events]
[Seminar] The Real Reason Behind Why IT Companies Tackle Self-driving Technology (Language: Japanese)
Date: Thursday, May 18, 2017
Time: 6:30 PM -8:30 PM PDT
Location: Wilson Sonsini Goodrich & Rosati, 650 Page Mill Road, Palo Alto, CA 94304
Silicon Valley Japanese Entrepreneur Network (SVJEN) is excited to announce our second talk seminar with Takeo Kimura, a project manager on self-driving project with Intel PSG as our guest speaker. Takeo will cover topics such as current landscape of self-driving related business in terms of the technology trend and key players, their ambition on the technology beyond self-driving, and possible future scenarios in the auto industry and our society.
>>For more information, please click here.
[Seminar] Farewell, Free Trade? The Trump Administration's Approach to Asia Trade Policy
Date: Thursday, May 25, 2017
Time: 6:00 PM -8:00 PM CDT
Location: Asia Society Texas Center, 1370 Southmore Blvd. Houston, TX 77004
In 2016, the Asia Society Policy Institute (ASPI) established an Independent Commission on Trade Policy, chaired by ASPI Vice President and former Acting Deputy U.S. Trade Representative Wendy Cutler, to examine the regional trade landscape and offer recommendations for policy makers to chart a path for trade and economic integration in the region. In this panel discussion, Cutler and local legal and commercial advisor Alan Crain will examine how the U.S. can continue meaningful economic engagement with its partners in the Asia-Pacific region.
>>For more information, please click here.
[Seminar] What Companies Need to Know to Successfully Enter Japan's Life Sciences Market
Date: Thursday, June 1, 2017
Time: 2:30 PM -7:30 PM EDT
Location: JETRO New York, 565 5th Ave, New York, NY 10017
At this special program, New York Pharma Forum is partnering with JETRO (Japan External Trade Organization) to host a program for biopharma industry executives who are interested in learning more about the Japanese life sciences market, market entry, or partnership opportunities with Japanese life sciences companies.
Whether you have worked in Japan or with Japanese companies before, or are seeking new partnership opportunities for the first time, this program will highlight current market and regulatory realities in Japan, explore cross-border deal-making opportunities, and identify best practices for successful collaboration.
>>For more information, please click here.
[Seminar] What Role Do Japan & the U.S. Play in the Future of Asia-Pacific Economics?
Date: Thursday, June 15, 2017
Time: 8:00 AM -12:00 PM CDT
Location: The Chicago Club, 81 East Van Buren Street, Chicago, IL 60605
Join us for a morning symposium featuring experts on the future of economic integration in the Asia-Pacific region. This program will feature in-depth perspectives on how economic integration may proceed in the region and discuss possible roles that the US and Japan may play.
>>For more information, please click here.
[Other Events]
Visit Ajinomoto: The Essence of Taste
Date: Thursday, May 25, 2017
Time: 4:00 PM -7:00 PM PDT
Location: 7124 N Marine Drive, Portland, OR 97203
From 1909, Ajinomoto helped first identify umami to Japan, and then brought it the world. In Portland since 2000, it continues to expand with new product lines, acquisitions such as Windsor Foods in 2014; and partnerships such as the 2016 new frozen noodle facility with Toyo Suisan. A global leader in food manufacturing, join us as we learn the fascinating story of Japan's tastiest brand. Then, enjoy samples and network with other business professionals.
>>For more information, please click here.
[Seminar] How Will Autonomous Vehicles Change the Way We Move? Perspectives from Japan and the US
Date: Thursday, June 1, 2017
Time: 6:00 PM -9:00 PM PDT
Location: Morrison Foerster, 755 Page Mill Rd # B Palo Alto, CA 94304
Self-driving vehicles have the potential to fundamentally change human mobility in ways that will have profound implications for our society, economy and politics. Technological advances can make transport more efficient, safer, more convenient, and free, but it can also eliminate jobs, threaten our sense of independence, and invade our privacy. Companies that can successfully develop and apply artificial intelligence to transport while meeting these challenges will be richly rewarded and so it is no surprise that many, including most of the automotive firms, are racing ahead to compete in this important sector.