Spotlight Events (2017-04)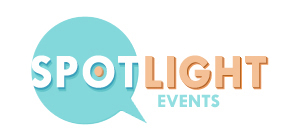 [JETRO/JETRO related Events]
Upcoming Event Examines Trade Opportunities between Japan and U.S. Post-TPP - Omaha, NE
Date: Thursday, April 20, 2017
Time: 8:00 AM - 11:30 PM (EST)
Location: Tiburon Clubhouse, 10302 South 168th Street, Omaha, NE 68136
As one of Nebraska's two largest trading partners in Asia, our relationship with Japan is high on our list of international interests! Japan is Nebraska's third largest export market and our state's largest direct foreign investor. We have completed ten state-led trade missions to Japan over the past 25 years; and opened the Nebraska Center Japan in 2006 to develop and support mutual trade between our two regions. While there are many questions regarding the direction of world trade without US engagement in the TPP, Nebraska's efforts to pursue international trade continues. This is your opportunity to learn more about existing trade promotion activities, resources available for assistance and the future of trade with Japan.
Trade Startup Day - Source Asian Products
KOTRA Silicon Valley, JETRO San Francisco, TAITRA San Francisco
Date: Monday, April 24, 2017
Time: 7:00 PM - 9:00 PM (PCT)
Location: KOTRA Silicon Valley, 3003 North 1st Street, Alaska Hall, San Jose, CA 95134
KOTRA Silicon Valley, JETRO San Francisco, and TAITRA San Francisco invite you to 'Trade Startup Day', a seminar on introductory session about how to source Asian products. We would like to invite those interested in Asia's trade market, who are looking to import from Asia, such as on/off-line vendors and potential candidates to start trade business. If you are already involved in the trade industry, you may want to hear more about official procedures on business development between Asia and Silicon Valley.
>>For more information, please click here.
The Vault Mashup: Japan & The Nordic Countries
Date: Thursday, April 27, 2017
Time: 6:00PM – 9:00PM (PDT)
Location: The VAULT, 415 Jackson Street San Francisco, CA 94111
Attention Japanese and Nordic startups, investors, innovators and students...The Vault brings together two technology powerhouse communities: Japan and the Nordic Countries of Norway, Finland, Sweden, Denmark, Iceland and Estonia. Join us for an evening featuring start-ups, investors, corporate stars, international innovators...and of course the best of Japanese and Nordic food & drinks.
>>For more information, please click here.
Dr. Shinya Yamanaka - Lecture Presentation on from Research on iPS Cells to Business-Academia Cooperation (Language: Japanese only)
Date: Tuesday, May 16, 2017
Time: 6:00PM – 8:00PM (PCT)
Location: Berkeley City Club, Ballroom, 2315 Durant Avenue, Berkeley, CA 94704
>>For more information, please click here.
[Other Events]
Farewell to Free Trade? Trump's New Deal with the World
Date: Wednesday, April
26, 2017
Time: 6:00 PM - 8:15 PM (PCT)
Location: K&L Gates LLP, 4 Embarcadero Center, Suite 1200, San Francisco, CA 94111
The future of free trade is in flux: almost immediately upon taking office, President Trump moved to carry out his campaign promises to protect the American worker from "unfair" foreign competition. The President withdrew the U.S. as a party to the Trans-Pacific Partnership, announced that one of his top trade priorities would be to renegotiate NAFTA, and threatened to take actions against countries with large bilateral trade imbalances with the U.S.
>>For more information, please click here.