Spotlight Events (2017-03)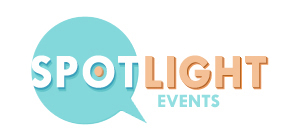 [JETRO/JETRO related Events]
[Webinar] Japan in 2017: Economic Outlook & Trends, Status of Abenomics, and JETRO's Role in Promoting FDI
Date: Thursday, March 23, 2017
Time: 3:00 PM - 4:00 PM CST
Location: Online (Anywhere)
JETRO Chicago Chief Executive Director Ichiro Soné's presentation will examine recent economic data and touch on the anticipated impact of the 2020 Summer Olympics and Paralympics which will take place in Tokyo. Mr. Soné will also touch on the progress of structural reforms regarding corporate taxes; regulations governing regenerative medicine and health care; deregulation of electric and natural gas markets; and immigration reforms designed to attract more skilled foreign workers.As the Japanese government's trade promotion and economic development agency, a key part of JETRO's mission is assisting foreign companies which are interested in entering and expanding their business in Japan. In June 2013, the Japanese government announced its goal of doubling inbound FDI to ¥35 trillion by 2020. Mr. Soné will address the steps taken by the government to increase FDI into Japan and talk about the ways in which JETRO supports foreign companies as they grow their businesses in Japan
>>For more information, please click here.
Seafood Expo North America - Boston, MA
Date: Sunday-Tuesday, March 19-21, 2017
Time: 10:00 AM-5:00 PM(3:00 PM last day)
Location: Boston Convention Center, 415 Summer Street, Boston, MA 02210
This is North America's largest seafood trade event. This event will feature 1,000+ companies from 40 different countries showcasing a variety of seafood products and seafood-related services. For professionals who cook or deal with seafood products, this is not an event to miss.
As part of showcasing Japanese seafood products, JETRO will host a booth in the Japan Pavilion section of the exposition. Stop by to try various high-quality Japanese seafood products including yellowtail, tuna, mackeral, octopus, seaweed, and more. JETRO's booth number is #2333. To view the event flyer, click here (flyer is in PDF).
>>For more information, please click here.
[Other Events]
U.S.-Japan-China Trilateral Economic Relations under the Trump Administration
Date: Tuesday, March 21, 2017
Time: 6:00 PM-8:30 PM
Location: Japan Society, 333 East 47th Street, New York, NY 10017
President Donald Trump has pitched an "America First" foreign policy, offering a glimpse into how his administration would handle foreign affairs in Asia. During the presidential campaign and after winning the election, Trump has proposed imposing tariffs on foreign goods and negotiating better trade deals, evoking responses from Japan, China, and various countries. This program addresses U.S.-Japan-China economic relations, focusing on how the Trump administration's policies will affect economic relations among the three countries. Speakers also discuss Japan and China's position towards the new administration, how Japanese and Chinese companies plan to respond, and the future of the trilateral economic relations.
>>For more information, please click here.