Spotlight Events (2017-01)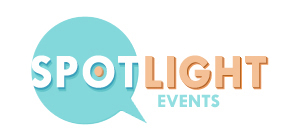 [JETRO/JETRO related Events]
Japan's Regenerative Medicine Market: Opportunities for Minnesota Companies
Date: Thursday, February 9, 2017
Time: 4:00pm – 6:30pm
Location: Medical Alley Association (4150 Olson Memorial Highway, Golden Valley, Minnesota 55422)
In 2014, the Japanese government implemented major regulatory reforms which dramatically shortened the approval process for regenerative therapies. The government also now allows businesses other than hospitals and research institutes to produce cells for medical use. With the world's fastest approval process specifically designed for regenerative medicine, foreign companies are now considering Japan as a potential location for clinical trials. There are also new business opportunities emerging for foreign companies as Japan develops its regenerative medicine-related infrastructure. Representatives from JETRO, the Japanese government's economic development organization, will detail the status of these reforms and talk about how American companies are taking advantage of Japan's new business climate. Athersys, Inc. Chairman and CEO Gil Van Bokkelen will also share his views on the Japanese market and his discuss his company's strategic partnership with the Japanese company Healios.
Building a Business in Japan: Key Legal Insights on Fintech & IP
Date: Wednesday, February 22, 2017
Time: 5:30 PM - 8:30 PM
Location: UC Hastings Alumni Center, 2nd Floor, 200 McAllister St., San Francisco, CA 94102
This seminar will highlight 1) deregulation efforts and commercial trends in Japan's Fintech industry and 2) intellectual property laws foreign companies should know when doing business in Japan. This event will be most valuable to entrepreneurs, C-level executives, and business owners who plan to expand to Japan.
This event is hosted by the Japan External Trade Organization (JETRO), the UC Hastings Law School - The East Asian Legal Studies Program, and Japan Society of Northern California. The agenda will feature keynote presentations by legal experts in fintech and intellectual property, followed by a panel discussion and reception.
[Other Events]
Stanford Silicon Valley – New Japan Project Public Forum Series
Date: Tuesday, February 07, 2017
Time: 4:30pm – 6:00pm
Location: Philippines Conference Room, 3rd floor Encina Hall, 616 Serra Street, Stanford, CA 94305
SPEAKER: Kenji Kushida, Research Scholar, Shorenstein APARC Japan Program and Stanford Silicon Valley-New Japan Project Leader
>>For more information, please click here.
Big in Japan – Robert Cole of U.C. Berkeley on the Japanese Software Industry: What went wrong and what can we learn from it?
Date: Wednesday, February 15 2017
Time: 6:00pm -9:00pm
Location: Morrison Forester, 425 Market Street, San Francisco, CA 94105-2482
The Japanese IT sector increasingly lags the U.S. IT sector in software innovation, contributing to the weakening competitiveness of Japanese firms. In this next installment of the Japan Society's Big in Japan series, U.C. Berkeley's Robert Cole will look at the factors contributing to Japan's software weakness, including being slow to realize the transformational role of software and its value-creating potential, the structure of the software industry in Japan, lack of strategic emphasis on IT, a hardware-centric attitude, and slow adoption of enterprise software and state-of-the-art software development practices.