Spotlight Events (2016-12)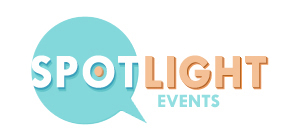 [JETRO/JETRO related Events]

[JETRO/JETRO related Events]
Japanese Food Showcase at the 2017 Winter Fancy Food Show
Date: Sunday, January 22 - Tuesday, January 24, 2017
Time: 10:00am - 5:00pm (4 p.m. on Tuesday)
Location: Moscone Center, 747 Howard St., San Francisco, CA 94103
JETRO will present the Japan Pavilion at Winter Fancy Food Show 2017 to showcase quality Japanese food products. The pavilion will feature a range of modern and traditional Japanese foods, including: WAGYU beef, sake, Japanese green teas, Gluten-free noodles, sauces and seasonings, confectionery, and more. From authentic Japanese staple ingredients to regional specialties, the Japan Pavilion will be offering some of Japan's best flavors.
>>For more information, please click here.
[Webinar] Entering Japan's Medical Device Market: Knacks and Pitfalls
Date: Tuesday, January 24, 2017
Time: 1:00pm - 1:50pm PSTL
This webinar will serve as an introductory course to Japan's Medical Device market. It will highlight key insights for the market, and why 2017 could be a positive year for Japan's science sector. In addition, it will cover possible entry methods, how and when to go into the Japanese market. Speaker: Mr. Keisuke Kaye Suzuki (Keisuke Med Tech Consulting, LLC)
>>For more information, please click here.
[Other Events]
Asia in the Global Economy: Potential Growth & Looming Challenges
Date: Thursday, January 26 2017
Time: 6:00pm - 8:30pm
Location: Japan Society, 333 East 47th Street, New York, NY 10017
Asia now boasts the fastest-growing and most promising economies in the world, and is a significant contributor to global growth. With the fate of the Trans-Pacific Partnership (TPP) remaining uncertain and China's "One Belt, One Road" initiative emerging, the economic landscape is rapidly changing in Asia. Although Asia remains the main source of global economic growth, many obstacles are impeding stronger growth, from China's economic slowdown to Japan battling economic stagnation.
>>For more information, please click here.