Spotlight Events (2016-10)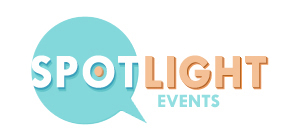 [JETRO/JETRO related Events]

[Webinar] Key Trends in Japan's FinTech Market
Date: Friday, October 28, 2016
Time: 11am – 12pm
Location: Online (Anywhere)
This webinar will highlight key consumer trends in Japan's fintech market. It will clarify many of the recent policy changes that have affected the fintech market. Fintech companies interested in selling their product in Japan are encouraged to attend this webinar. Through this webinar, attendees will: 1. Understand Japan's fintech market through emerging domestic and foreign players 2. Learn about recent developments in the fintech business space, including recent policy changes by the Financial Services Agency (FSA) on digital currency exchange, relaxed restrictions on bank investment in ventures, and other changes by the Fintech Expert Panel (established by the FSA) 3. Understand possible paths for entry into the fintech market with JETRO support
>>For more information, please click here.
Building a Business in Japan: Key Legal & Business Perspectives
Date: Friday, November 4, 2016
Time: 12:45pm - 4:00 pm
Location: University of Washington School of Law, 4293 Memorial Way, Seattle, WA 98195
This seminar will highlight key legal and business concerns foreign companies face when expanding their business presence to Japan. The discussion will primarily focus on intellectual property, corporate, labor, and tax law concerns. This event is recommended for C-level executives, business owners, entrepreneurs, and startups with plans to establish a branch or office in Japan. Companies who have not yet developed a business plan but want to learn more about going abroad are also encouraged to attend.
Japanese Hidden Gems – Technology Pitching & Networking Event
Date: Wednesday, November 16, 2016
Time: 2:00am - 6:00pm
Location: Plug & Play Tech Center, 440 North Wolfe Road, Sunnyvale, CA 64085
This event will provide Silicon Valley-based companies with the opportunity to identify and invest in emerging Japanese technologies. Twenty-five companies from Japan will pitch products in the ICT, life science, healthcare, automotive, environmental, and energy industry. Companies interested in importing overseas technologies to the U.S. or expanding abroad through strategic partnerships are encouraged to attend.
>>For more information, please click here.
[Other Events]
Stanford Silicon Valley - New Japan (SV-NJ) Project Public Forum Series
"Do Startups Learn When They Fail? Using Crowdfunding Data to Compare When and If Entrepreneurs Learn from Experience and Observation"
Date: Wednesday, November 2, 2016
Time: 4:30pm - 6:00pm
Location: Encina Hall, 616 Serra Street Stanford, CA, 94305
Do startups learn from their own past experiences? What about observing other entrepreneurs' experiences? Using the results of her recent study on tech ventures on Kickstarter, Jaclyn Selby will share the circumstances under which startups do - and do NOT - learn from previous success and failure. She will also explore whether startups learn best from prior experience in related or in unrelated industries.
SPEAKER: Jaclyn Selby, Research Associate, Shorenstein Asia-Pacific Research Center
>>For more information, please click here.
Business Globalization Forum 2016
Date: Friday, November 4, 2016
Time: 4:30pm - 6:00pm
Location: Boston Convention & Exhibition Center
The Business Globalization Forum is organized by the Flat World Foundation (FWF), a non-profit dedicated to promoting research, discussion and initiatives of globalization. Through this conference, FWF aims to connect disparate but related factions toward an improved world.
>>For more information, please click here.
The Role of Silicon Valley in Japanese Innovation
Date: Wednesday, November 9, 2016
Time: 5:30pm - 9:00pm
Location: Wilson Sonsini Goodrich & Rosati, 650 Page Mill Road, Palo Alto, CA 94304
Silicon Valley has been studied by the world as the epicenter of innovation. Japanese corporations have been visiting Silicon Valley consistently. What purposes do these trips serve Japan's innovation ecosystem? Why do established corporations and VC firms from Japan establish a footprint here? How have their views of innovation and interactions with Silicon Valley changed over the years? How successful have they been in importing the Silicon Valley way back to Japan? What have we learned from their presence? Join us as we explore these and other questions in a moderated conversation among the panelists and with the audience.
>>For more information, please click here.
International Consulate Luncheon by East Bay Economic Development Alliance
Date: Thursday, November 10, 2016
Time: 11:00am - 2:00pm
Location: Oakland Convention Center, 550 10th Street, Oakland, CA
Join us and connect with Consuls General, international intermediaries, city economic development representatives, government officials, small business owners and major corporations to facilitate international trade and investment for the East Bay.
Key speakers will highlight international trade patterns from the perspectives of finance, logistics and macro-economics. Learn about the international business potential and opportunities for the East Bay.
>>For more information, please click here.
2016 U.S.-Japan Council Annual Conference
Date: Monday & Tuesday, November 14 & 15, 2016
Time: 4:15pm - 6:00pm
Location: Hyatt Regency Santa Clara, 5101 Great America Parkway, Santa Clara, CA 95054
Held in the center of high-tech startups and development, this year's Conference will be an opportunity to advance an innovative agenda in U.S.-Japan relations, exchange views among leaders about challenges and opportunities, and identify ways that the U.S.-Japan relationship can be strengthened. It will be attended by hundreds of distinguished American and Japanese leaders from all sectors, providing a unique opportunity for learning and networking. It will highlight innovation and entrepreneurship, and inspire the next generation of leaders.
>>For more information, please click here.