Spotlight Event (2018-10)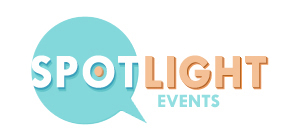 FUTURE COMPANY GLOBAL EXPANSION: WHERE NEXT?
Date: Thursday, October 25, 2018
Time: 8:00 AM -10:00 AM EDT
Location: 335 Madison Avenue New York NY 10017, 4th Floorbetween E 43rd & E 44th
Please join Taylor Wessing, international law firm, and the official promotional agencies of London, Paris Region, Berlin, & Tel Aviv along with JETRO the promotional agency for Japan as they share their strengths and the opportunities they provide for doing business, in support of your decision-making for international expansion.
>>For more information, please click here.

Asia Aircraft Supply Chain Forum
Date: Tuesday, November 27, 2018
Time: 1:00 PM- 4:00 PM GMT+9 (Japan Time)
Location: International Conference Room, 7th floor of Conference Tower, Tokyo Big Sight
On November 27, 2018, the Ministry of Economy, Trade and Industry (METI) will hold the Asia Aircraft Supply Chain Forum to discuss ideal approaches to developing efficient and resilient Asian aircraft supply chains, bringing together representatives and officials of the governmental and industrial sectors in Asia--a region in which demand for aircraft is expected to grow--and stakeholders of large aircraft companies which are embarking on development of business in Asia.
>>For more information, please click here.

East Bay EDA 2018 International Consulate Reception
Date: Thursday, November 29, 2018
Time: 3:30 PM-7:30 PM PST
Location: Oakland Marriott City Center, 1001 Broadway, Oakland, CA 94607
Join us for the East Bay Economic Development Alliance International Consulate Reception where you will have the opportunity to hear about international trade and investment opportunities, and network with Consuls General & Consulate offices.
>>For more information, please click here.
Making Sense of Japanese Tea
Date: Thursday, November 1, 2018
Time: 6:15 PM-7:45 PM PDT
Location: DG717 space: coworking and events on Market Street in SOMA, San Francisco | 717 Market Street #100, San Francisco, CA 94103
Although Matcha has gained in popularity way beyond expectations in the last few years, detailed, correct and interesting information about Japanese tea in languages other than Japanese is still surprisingly scarce.
>>For more information, please click here.
SAN FRANCISCO INTERNATIONAL TEA FESTIVAL
Date: Saturday, November 3 - Sunday, November 4, 2018
Time: 10:00 AM-5:00 PM PDT
Location: Ferry Building, One, San Francisco, CA 94111
Every cup of tea is a story. We invite tea lovers and inquisitive newcomers alike to experience all the possibilities with us. >>For more information, please click here.
>>For more information, please click here.
5th Annual CalAsian Chamber Policy Summit
Date: Wednesday, October 24, 2018
Time: 9:30 AM - 1:30 PM PDT
Location: Airbnb Headquarters, 888 Brannan Street, San Francisco, CA 94103
The Policy Summit convenes California's small business leaders and policy experts to discuss key issues that impact both the API community and economic sustainability.
>>For more information, please click here.
Kenichiro and Nobuko Sasae: A Lifetime of Building Stronger US-Japan Bridges
Date: Monday, November 5, 2018
Time: 4:00 PM – 7:30 PM PST
Location: Morrison & Foerster, LLP, 425 Market Street, San Francisco,CA94105
Join us for a very special evening program to thank Ambassador Kenichiro Sasae and his wife Nobuko, for their many contributions to building a healthy US-Japan relationship that underpins our mutual security and prosperity. Over their respective careers, Ken and Nobuko have seen a remarkable evolution of that relationship, from one in which Japan was viewed often as an economic competitor and a junior security partner in the 1980s to one today in which Japan is clearly an equal economic and security partner, taking new leadership roles in the region and globally.
>>For more information, please click here.
101 Sake Educational Session in Seattle
Date: Tuesday, November 6, 2018
Time: 2:30 PM-3:45 PM PST
Location:Seattle Culinary Academy (In the Main building of Seattle Central Community College) 1701 Broadway, BE2120, Seattle, WA 98122
Please join us and your industry peers at a special sake tasting and seminar presenting premium, authentic sake from Japan! Sample and compare types of sakes and styles - each distinct in flavor and notes.
>>For more information, please click here.
===================================================
If you are interested in investment in Japan, talk to JETRO USA first!
===================================================