Spotlight Event (2018-06)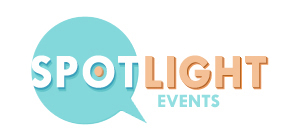 [Industrial Event] Visit the Japan Pavilion at Summer Fancy Food Show 2018 - New York, NY
Date: Saturday-Monday, June 30-July 2, 2018
Time: 10:00-5:00 PM EDT * Last day ends at 4:00 PM)
Location: Jacob K. Javits Convention Center, 655 W 34th St, New York, NY 10001
The Japan External Trade Organization (JETRO) will present the Japan Pavilion at Summer Fancy Food Show 2018, showcasing quality Japanese food products. The pavilion will feature a range of modern and traditional Japanese foods, including: gluten free instant ramen, mochicream ice, chasane herbal blended tea, semisweet ume plum coulis, soy latte, soup stock, sesame oil, and more. From authentic Japanese staple ingredients to regional specialties, the Japan Pavilion will be offering some of Japan's best flavors.
>>For more information, please click here.

Business Japanese Language Workshop (1 of 5)
Date: Friday, June 29, 2018
Time: 6:00 - 8:00 PM PDT
Location: TOTO Concept 190, 190 King Street , San Francisco, CA 94107
In the Japanese business world, the knowledge of certain terminologies and grammar rules are essential for successful communication and ensuring gateways to future business opportunities. This workshop is the first of a five-part series, where participants gain intensive training in business Japanese, focusing on phrases and sentence forms most frequently used in Japanese business environments. It focuses on basic business etiquette in Japan – from "being on time" to "speaking politely." It seems simple, but mastering these first steps lays the foundation for a successful professional career in Japan.
>>For more information, please click here.a

2018 Japan-US Innovation Awards Symposium
Date: Friday, July 13, 2018
Time: 1:30 - 6:00 PM PDT
Location: Stanford University – Arrillaga Alumni Center, 326 Galvez Street, Stanford, CA 94305
The Japan – U.S. Innovation Awards Symposium is a signature event of the Innovation Awards Program, organized by the Japan Society of Northern California in cooperation with the Stanford University US-Asia Technology Management Center. Keynote Speaker will be Nest Chief Technology Officer and famed robotics whiz Yoky Matsuoka. Her impressive resume includes working as CEO of health-data startup Quanttus, helping Apple work on its health initiatives in 2016, a professorial role at Carnegie Mellon, and was a founding member of Google X in 2009.
2018 Japan-US Innovation Awards Symposium
Date: Sunday, August 5, 2018
Time: 1:00 – 5:00 PM PDT
Location: Serra Park, Hollenbeck Ave and The Dalles Ave, Sunnyvale CA, Picnic area #4
Come join us at our annual summer networking in the park. This year our event is going to be held at Serra Park in Sunnyvale. A babbling brook runs through this 11.5 acre, Mark Twain era-themed park. It is well shaded with spacious picnic sites, children's play area and tennis courts. This event is ideal for both networking and catching up with old acquaintances or making new friends.
===================================================
If you are interested in investment in Japan, talk to JETRO USA first!
===================================================