Spotlight Event (2018-07)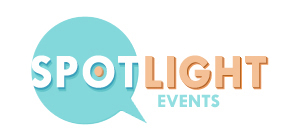 [Event] Japanese METI Minister Seko: Connected Industries and the Japan-Silicon Valley Nexus
Date: Tuesday, July 31, 2018
Time: 4:30 pm - 6:00 pm PDT
Location: Morrison Foerster, 425 Market Street , San Francisco, CA 94105
The Japan Society of Northern California, in collaboration with JETRO , will host a very special public program with Japan's Minister of Economy, Trade and Industry Hiroshige Seko. Minister Seko will explain how Japan plans to harness the power of connections – in business, technology, and trade and investment – to help transform itself, the region and the world. Japan's connections to Silicon Valley are key to that effort as the country moves to fully utilize technological innovation in areas such as IoT, AI and Big Data.
>>For more information, please click here.

[Seeking Exhibitors from United States] US Pavilion@ CEATEC 2018 – Certified Trade Fair
Date: Tuesday - Friday, October 16 - 19, 2018
Location: Makuhari Messe, Tokyo
The U.S Commercial Service is organizing a US Pavilion and providing U.S. export assistance at CEATEC 2018 as part of the Trade Fair Certification program. >>1.For more information, please click here.
>>For more information, please click here.

[Event] KEIZAI SUMMER NETWORKING IN THE PARK
Date: Sunday, August 5, 2018
Time: 1:00 – 5:00 PM PDT
Location: Serra Park, Hollenbeck Ave and The Dalles Ave, Sunnyvale CA, Picnic area #4
Come join us at our annual summer networking in the park. This year our event is going to be held at Serra Park in Sunnyvale. A babbling brook runs through this 11.5 acre, Mark Twain era-themed park. It is well shaded with spacious picnic sites, children's play area and tennis courts. This event is ideal for both networking and catching up with old acquaintances or making new friends.
>>For more information, please click here.
[Event] "Trump/Abe Bromance - An Assessment" // Luncheon with Glen S. Fukushima
Date: Monday, August 20, 2018
Time: 12:00 – 2:00 PM PDT
Location: PricewaterhouseCoopers LLP, 3 Embarcadero Center 20F, San Francisco, CA 94111
Join award winning author and US-Japan trade expert Glen S. Fukushima as he assesses the Trump/Abe relationship from the perspectives of Washington and Tokyo, and considers whether it will remain strong. He will also explore the future of US-Japan trade, investment and security ties should those bonds continue to fray.
>>For more information, please click here.

===================================================
If you are interested in investment in Japan, talk to JETRO USA first!
===================================================