Utilize JETRO's Free, Fully-Furnished Office Space in Six Major Cities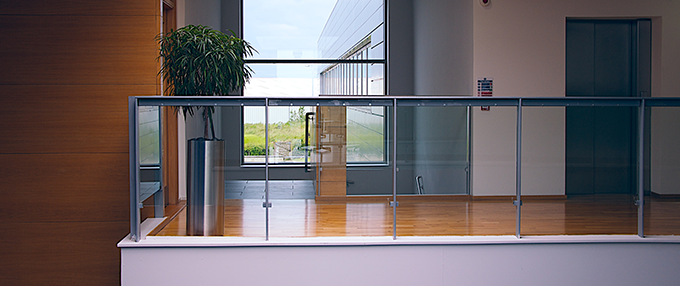 JETRO IBSC OFFERS FREE, TEMPORARY OFFICE SPACE TO OFFSET SETUP COSTS.

Rent our fully-furnished office space for free for up to 50 days. After that, either continue to rent at a subsidized price or let us help you find your own office space in Japan. JETRO's business resources can help you find office sites that meet your budget and business needs.


JETRO IBSC LOCATION
Office space is available in six major cities: Tokyo, Yokohama, Nagoya, Osaka, Kobe, and Fukuoka. All office spaces are centrally located within the business district of each city. Offices are fully furnished and include conference rooms, reception desks, PC rooms, printers and scanners, and an event hall (event hall is in the Tokyo office only)
TOKYO


Ark Mori Bldg.
7F, 12-32, Akasaka 1-chome, Minato-ku, Tokyo 107-6006

T: +81-3-3582-4684

F: +91-3-3584-6024


Furnished offices - Conference room - Reception area - Meeting rooms
YOKOHAMA


Industry & Trade Center Bldg.
2F, 2, Yamashita-cho, Naka-ku, Yokohama, Kanagawa 231-0023


T: +81-45-222-8911

F: +81-45-662-4980


Furnished offices - Meeting rooms - Reception area - Printers/Scanners
NAGOYA

Aichi Industry & Labor Center
18F,4-4-38, Meieki, Nakamura-ku, Nagoya, Aichi 450-0002

T: +81-52-589-6211

F: +81-52-563-0166


Furnished offices - Meeting rooms - Reception area - Printers/Scanners
OSAKA

Osaka-Kokusai Bldg.
29F,2-3-13, Azuchi-machi, Chuo-ku,Osaka, Osaka 541-0052


T: +81-6-4705-8660

F: +81-6-4705-8650


Furnished offices - Meeting rooms - Reception area - Printers/Scanners
KOBE

Kobe C.I.T. Center Bldg.
4F, 5-1-14 Hamabe-dori, Chuo-ku, Kobe, Hyogo 651-0083


T: +81-78-252-7505

F: +81-78-232-3439


Furnished offices - Meeting rooms - Reception area - Printers/Scanners
FUKUOKA

Fukuoka Bldg. 4F,
1-11-17, Tenjin,Chuo-ku, Fukuoka, Fukuoka 810-0001
T: +81-92-741-5718

F: +81-92-714-0709


Furnished offices - Meeting rooms - Reception area - Printers/Scanners
Tokyo's Office Space