JETRO presented high quality tasty Japanese foods at GULFOOD 2019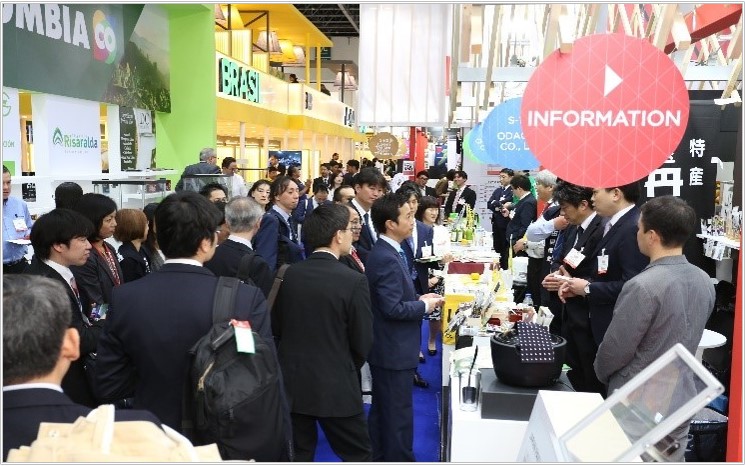 A total of 44 companies from Japan participated in the Gulfood 2019 in Dubai, under the Japan Pavilion organized by JETRO, from 17th to 21st February 2019. Gulfood is the largest food and beverages related exhibition in the Middle East, held at the Dubai International Exhibition and Convention Center. More than 98,000 visitors from 182 countries attended the event, in which, 5,000 exhibitors showcased their products.
Japan Pavilion was located at the Trade Center Arena and Za'abeel Plaza Hall. Exhibitors at the Japan pavilion displayed tasty and healthy foods and food ingredients from all over Japan, such as Japanese special rice, fresh and processed fruits, authentic Japanese wagyu beef, Japanese sweet potatoes, gluten-free cakes, Ramen noodles, healthy fish sausage and a host of different variety of food was on display.
Out of the 44 exhibitors, 21 were first-timers in the Gulfood, seeking to entry into the UAE and to wider Middle East market, JETRO had supported and promoted their unique products during the exhibition.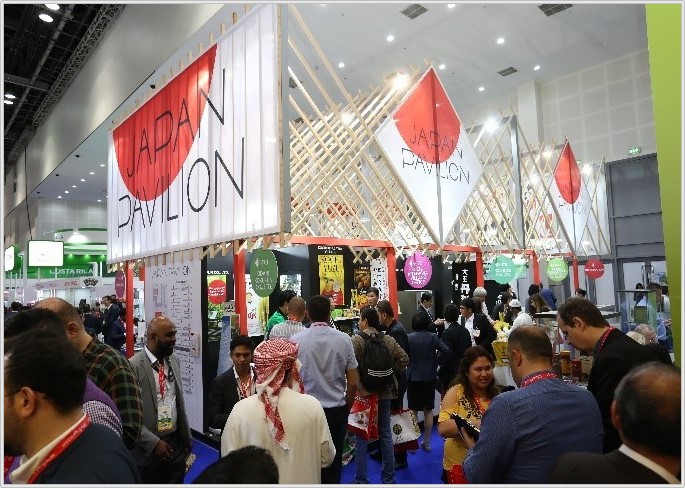 On the first day, during the opening of the exhibition, Mr. Kojiro Takano, Parliamentary Secretary for Agriculture, Forestry and Fisheries of Japan visited the Japan Pavilion, and thanked and encouraged all the exhibitors for their support and participation.
During the exhibition, JETRO organized Food tasting events at Za'abeel Plaza Hall every day, and visitors had experienced and tasted a selection of menus served on each day. All visitors gave great feedbacks about the food served and the master ingredients from Japan. Popular international dishes used Japanese ingredients to enhance their taste and flavor, testified by renowned chefs during the exhibition. Through the exhibition, we expected to further expand the market's knowledge and experience about healthy and unique Japanese foods and ingredients.
Our successful participation in the Gulfood Exhibition encouraged and increased Japan's food production and food trade in the Middle East.