Section 4. Human Resource Management
4.1 Application of laws
Japan has a number of laws pertaining to labor and the protection of workers. These include: the Labor Standards Act which sets forth the minimum standards on working conditions; the Industrial Safety and Health Act which aims to ensure the safety and health of workers at the workplace; and the Minimum Wage Act. These laws apply in principle to all enterprises in Japan, regardless of whether the employer is Japanese or foreign, or the company is a foreign or Japanese-registered corporation. They also apply to foreign workers in Japan provided that the foreign workers meet the definition of workers under these laws.
Section4: Table of Contents
4.1

4.2

4.3

4.4

4.5

4.6

4.7

4.8

4.9
---
Section4: Documents businesses are required to submit to authorities
Materials listed as 'Reference' contain samples of documents regarding registration, visa, taxation, personnel and labor matters that are necessary when a foreign company establishes a corporation or other entity in Japan. These documents are not published by competent authorities and therefore are not official. For those who are going through the official procedures, please obtain the latest official documents from the competent authorities and related bodies or consult a person who specializes in advising on such information and procedures.
The information contained in this documents should be used at the reader's independent discretion. While JETRO makes every effort to ensure the accuracy of the information it provides, no responsibility is accepted by JETRO for any loss or damage incurred as a result of actions based on the information provided in these documents or provided by the external links listed on these pages.
Laws and Regulations on Setting Up Business in Japan Pamphlet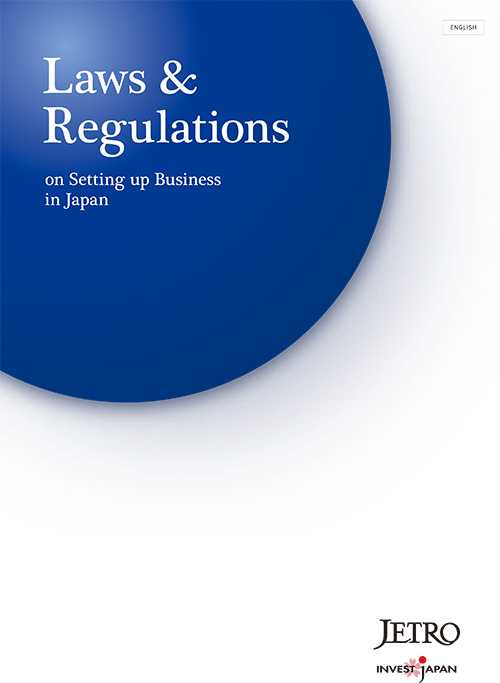 The pamphlet "Laws & Regulations" is available in PDF, and outlines basic information about laws, regulations and procedures related to setting up a business in Japan. It is available in 8 languages (Japanese, English, German, French, Chinese (Simplified), Chinese (Traditional), Korean and Vietnamese).
You can download via the "Request Form" button below.
JETRO supports your business in Japan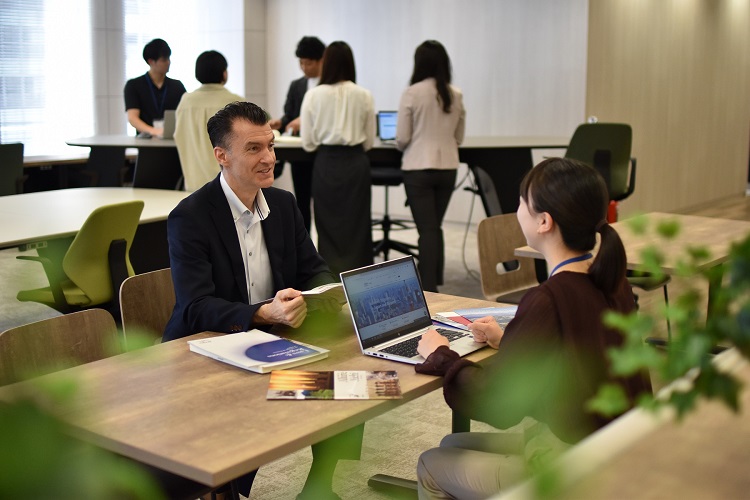 We provide consistent one-stop service for establishing a base or expanding business in Japan. See the details of support services that JETRO provides when setting up business in Japan.
Contact Us
Investing in Japan
We will do our very best to support your business expansion into and within Japan. Please feel free to contact us via the form below for any inquiries.
Inquiry Form
JETRO Worldwide
Our network covers over 50 countries worldwide. You can contact us at one of our local offices near you for consultation.
Worldwide Offices