JETRO, or the Japan External Trade Organization, is a government-related organization that works to promote mutual trade and investment between Japan and the rest of the world. Originally established in 1958 to promote Japanese exports abroad, JETRO's core focus in the 21st century has shifted toward promoting foreign direct investment into Japan and helping small to medium size Japanese firms maximize their global export potential.

If you're considering setting up a business in Japan, or simply want to explore the opportunities, do not hesitate to contact us. We can provide you with a wealth of information on the various aspects of the Japanese market. We offer many publications about investment and setting up businesses in Japan, most of which can be obtained free of charge at our Amsterdam office. A library with market reports and other reference material can also help to answer inquiries.

To bring together potential business partners JETRO regularly organizes 'bizmatch' events within trade fairs in Japan, at which foreign companies can introduce their products. Furthermore, the on-line [Trade Tie-Up Promotion Programme database]:​https://www.jetro.go.jp/ttppoas/index.html: lists numerous Japanese companies looking for foreign products or technologies in all branches of industry. You can register your own company, just to browse through the business offers of Japanese companies, or to have your own business proposal included in the database.

A unique service from JETRO are the Invest Japan Business Support Centers in Tokyo, Yokohama, Osaka, Kobe, Nagoya and Fukuoka, which provide foreign companies with free temporary office space, consultation with expert advisors and access to business information. Arrangements can be made through our JETRO Amsterdam office. JETRO has already provided crucial assistance to thousands of foreign companies, particularly to SMEs, starting and expanding business with Japan. So why not your company too?

Contact us:
Strawinskylaan 447
World Trade Center A-7
1077 XX Amsterdam
Tel. +31(0)20-6765075
Fax. +31(0)20-6647597
E-mail: please use our
inquiry form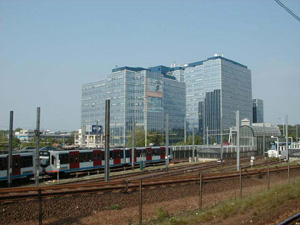 You can visit our office in the World Trade Center on weekdays from 09:00 to 17:00.
Route description available on:
http://www.wtcamsterdam.com
(click - route planner)