JETRO Global Connection -Accelerate Innovation with Japan-
Interview


Deep Tech Investment in Japan and Southeast Asia

(Japan)
May 23, 2023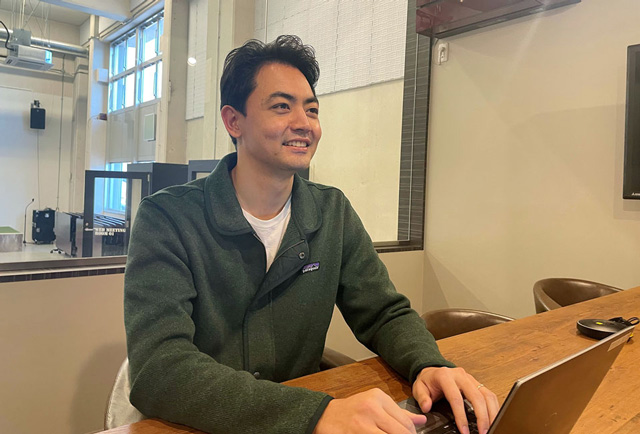 Japan is known as a technology powerhouse, but what about startup innovation in other parts of Asia? We spoke with the President of Real Tech Holdings

, Akitaka Wilhelm Fujii, to find out more about the deep tech VC firm and how they're empowering startups across the region to build strong businesses with a purpose.
What does Real Tech Holdings do?
Real Tech Holdings manages a venture capital fund, investing in deep tech startups. We only invest in companies that focus on having a positive societal or environmental impact, so we don't have a sector focus. Instead, we are focused on the issues these startups are trying to solve, using unique technologies to disrupt the current market or transform societal systems.
What does the name, "Real Tech" mean?
In 2015, when we started the company, most of the venture capital funds focused on IT in Japan. We thought, okay, the real technologies are the ones that are solving serious issues for humanity and the environment. So, we call it real tech, as a kind of antithesis to IT companies.
How did you end up working with Real Tech Holdings?
From when I was young, I wanted to create a world where people had equal opportunities regardless of where or when they were born. This led me to studying political science and economics for my Bachelor's and international studies for my Master's degree. I started my career at a company called EIT Climate-KIC, which is Europe's biggest initiative driving climate innovation. After five exciting years, I moved to Japan where I was looking for opportunities aligned with my passion. I was excited about the philosophy of Real Tech Holdings and its approach to getting startups involved to solve societal and environmental issues.
What type of investors do you work with?
More than 50 companies are investing in our three funds. Many prominent Japanese corporations are investing in our funds because they're looking for new business opportunities and R&D ideas. For our global fund, there are a lot of Japanese companies who are looking to expand to Southeast Asia.
We wanted to create an ecosystem that can support deep tech startups across various markets and sectors. That's why we are deliberately looking for partners across different sectors such as energy, food, medical, biotechnology, and transportation.
What is your process for investing in Japanese and global startups?
We are unique because we were initially founded by two deep tech companies. One is called Euglena

, a biotech unicorn in Japan, and a company called Leave a Nest

(in Japanese only). Since Leave a Nest has an extensive regional academia and research organization network, many startups come to us through their connections. They're also running an accelerator program called Tech Planter

, which attracts more than 800 startups across Japan and Southeast Asia.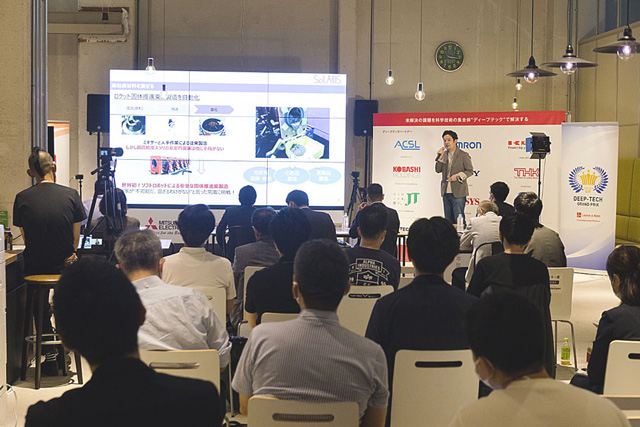 Tech Planter Demo Day (Provided by Real Tech Holdings)
We typically look at the problems the startups are trying to solve, the technology and the founders themselves. Whether the founders can get people involved and excited is probably the most important thing when it comes to making a company successful.
You focus on the seed and early stages of investment. What do you think is the most important way to support companies at that stage?
We typically lead funding rounds and get very much involved. Usually, a deep-tech early-stage startup has great technology, great researchers and engineers. But apart from that, everything needs to be built, so we put emphasis on creating a team around the strong founding leaders.
Often those are people with a business background who can make a business out of technology. We have a team that dedicates itself to helping recruit people. Another thing is PR and branding. These companies are very niche. There is a lot of science behind it, but it is often hard for the ordinary person to understand how exciting that technology is and how it could transform the world.
Our team also reviews the company's manufacturing capabilities and whether the technology can be mass-produced. We look at the company, assess the current capabilities, and advise them on how to build their processes and organizational capabilities to mass produce. The fourth component would be a patent strategy. We help startups further strengthen their patents and patent portfolio in collaboration with a law firm based out of Japan, which has strong expertise in technology law.
How do you work with overseas partners?
Real Tech Holdings mainly invests in and support companies looking to expand into Southeast Asia and/or Japan. This is why we have also invested in a US-based deep tech VC called Blue Bear Ventures to help US companies to expand to Japan and Southeast Asia. So far, we have helped startups with setting up new offices and hiring country managers, arranging founding rounds and promoting sales.
We also have strong partnerships with government-related institutions. One is SEEDS Capital in Singapore, a government investment arm that focuses on promoting investments in Singapore. We are the one and only Japanese deep-tech VC who is an accredited co-investment partner. In Malaysia, one of the government investment organizations MTDC is investing in our global fund.
What is the startup ecosystem like in Japan?
In Japan, R&D is top-notch. Regarding the number of patents per person worldwide, it's still number one. R&D investment is probably number three in the world. So, there are a lot of exciting things going on in Japan, and many of them are still undiscovered.
There's lots of innovation happening in regional areas across Japan. Even though around 70-80% of VC investment in Japan is concentrated in Tokyo, 60% of Real Tech's investment is in regional companies.
The Kishida administration is putting startups at the core of revamping Japan's economy, so there will be much more government funding and support flowing into Japanese startups, especially deep tech.
Now is an exciting time to invest in Japanese deep-tech startups and I would like to call out to more foreign investors to look into it.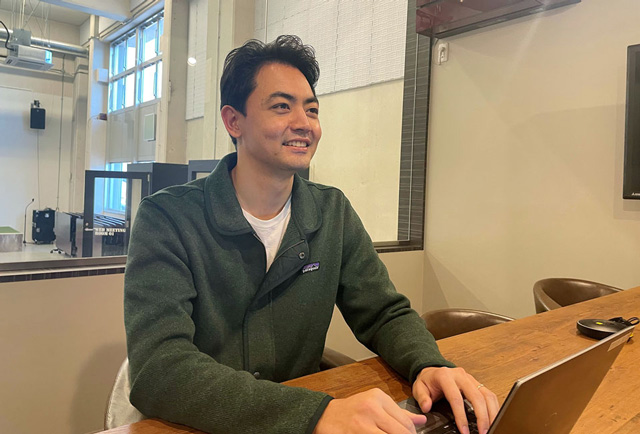 Akitaka Wilhelm Fujii, President of Real Tech Holdings (Photo provied by JETRO)
Profile of Akitaka Wilhelm Fujii, President of Real Tech Holdings

As president of Real Tech Holdings, Akitaka's role is to enhance the societal and environmental impact of the company. He also invests and supports startups as growth manager and helps companies with all talent manners as team developer. Before joining Real Tech Holdings in 2020, he was at EIT Climate-KIC, a European organization that transforms ideas into climate-addressing businesses. While at the company, Akitaka evaluated more than 200 startups for grants and evaluated their environmental impact, making him an expert in frontier innovations addressing climate change. He was involved in recruitment and team building, where he implemented an employee engagement program to improve sustainability from within the EIT community. Akitaka has a master's degree in International Studies from the University of Tokyo.
Report by:

UEDA Momoka, Startup Support Division, JETRO

Report by:

IIMURA Toru, Startup Support Division, JETRO