Japanese agriculture, forestry, fisheries and food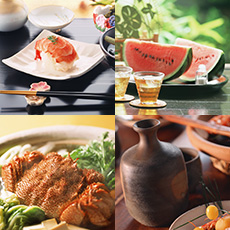 Japan can offer a wide variety of safe, delicious and high-quality food and beverages.
In addition to sushi and sake, processed foods, fruit, vegetables, livestock and marine products are gaining ever more acclaim around the world.
JETRO offers opportunities for overseas buyers and Japanese food suppliers to meet.