Meet Japanese Companies with Quality
A graceful fusion of tradition and aroma

YOUYOUANG Co.,Ltd
Website: YOUYOUANG Co.,Ltd


Category: Japanese Design & Daily goods
Simple and refined elegance
Kanako Yoshida started her career as a product planner in the jewelry world, looking at what trends and products would do well in the Japanese market. She realized there was also a market overseas for goods from Japan. She wanted to create something that was quintessentially Japanese yet small and simple enough to be used regularly. That goal, paired with her personal affinity for perfumes and aromatherapy, inspired her to create incense.
She established her company, You You Ang, on the philosophies of wabi (simplicity), sabi (subdued refinement) and iki (elegance). This both determined the nature of the products themselves as well as the company's image.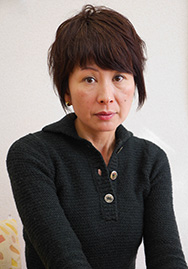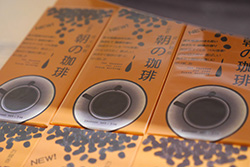 Quintessentially Japanese
The fragrances are crafted using distilled oils and samples manufactured from natural sources. Yoshida designs all the scents together with the six women who staff the company. Every detail is considered in the selection of the ingredients themselves, and great care is taken to ensure the incense burns at a measured pace; also, that the ashes the incense creates are just the right color and fall within 10 millimeters to make sure they cluster neatly and are easy to clean up afterward.
The image and design of each aspect of the packaging is meticulously crafted and finished by hand to make certain that before the customer even experiences the bouquets, the company's image and brand philosophy is communicated to them aesthetically.
A fragrance for every occasion
You You Ang's incense is split into five categories:
The prayer incense series uses traditional Japanese flowers and aromas that are associated with meditation and spiritual reflection.
The tea and coffee series is manufactured with actual ground tea leaves and coffee beans.
The herbal medicine series is made with traditional Chinese herbs that were commonly used as cures for ailments. While the incense itself isn't medicine, the aromas can help relax people's minds and bodies to promote a healing environment.
The negative ion series is made using subtle wooden scents and is a great way to enhance the ambiance inside homes.
The wave series has been developed with activity in mind. Whether training, studying or relaxing, burning the scent associated with that activity can provide an ambient counterbalance to it.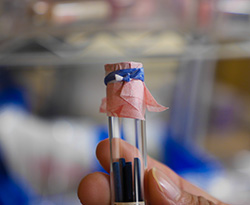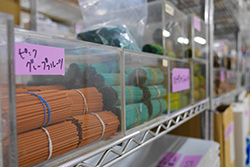 Looking forward
Domestically, You You Ang's products can be found in Japan's most popular department stores as well as many high-end inns and hotels. They have also supplied orders to department stores in Europe and the US and are currently looking to expand further into China, Taiwan and other parts of Asia. More than growth and profit, however, Yoshida's main goal for looking abroad is to showcase Japanese culture, fragrances and aesthetics with customers around the world.
---
Website: YOUYOUANG Co.,Ltd