Meet Japanese Companies with Quality
A Reputation as Strong as its Carbon Fiber
Uchida Co., Ltd.
Moving from mannequins
Not only did Uchida Co., Ltd. complete 45 years of business in 2013, but it also marked a remarkable transformation from mannequin-maker to supplier of parts for the aerospace, industrial, robotic and medical industries. CEO Toshikazu Uchida's parents started the company in 1968 under "Uchida Kougei," when huge growth in the department store industry led to a demand for plastic clothing models. Using a composite material called glass fiber reinforced plastic (GFRP), Uchida Co. also produced large objects such as the oversized bowling pins seen outside bowling alleys.
Racing forward
In 1980, Uchida senior struck a deal with a leading Japanese motorcycle manufacturer to produce racing cowls-aerodynamic body covers to reduce air resistance for motorcycles. The bike-maker later requested prototypes made of carbon composite, which was much stronger and more expensive than regular GFRP.
Uchida Co.'s use of the new material paid off, and this lead to the company becoming an official partner of Honda Racing Corporation (HRC) the following year. HRC's racing activities play a significant role in motorcycle research and development.
Stronger and lighter than steel
His father's, the founder, success inspired the younger Uchida-a car and motorcycle fanatic-to craft automotive aerodynamic parts like spoilers out of carbon composite materials. The company honed its technique and quality control, yet Uchida wouldn't rest there; he persuaded his father to invest in an autoclave, at significant cost. The machine is effectively a pressure chamber to make carbon fiber reinforced plastics (CFRP), which are significantly stronger and lighter than steel.
Trial and error
"We were absolute amateurs with no experience and no textbooks," recalls Uchida. Even competitors were concerned the company was taking too great a risk. But trial and error proved to be the best instructor and small orders soon led to larger ones. In fact, the company was able to pay off the cost of the autoclave-a third of its annual revenue at the time-in just three years.
Helicopters and supercars
The company diversified its production capability. Uchida worked in his own time to replace metal body panels on a used Honda NSX supercar with CFRP. This paved the way to the company winning business in the worlds of Formula 1 and Super GT racing.
When his firm installed a second, larger autoclave, Uchida proactively contacted top companies about prototype production. The company is now working on a prototype for helicopter manufacturer Augusta Westland and a project for Lamborghini, along with commissions across a range of other high-tech industries.
Quality and quick delivery
Reflecting on his company's ever-growing project portfolio, Uchida says, "There's not a lot of companies who can do bike, car, and airplane parts while also handling space technology and medical devices as well." Uchida Co.'s versatility and emphasis on pursuing high quality with quick delivery is forging an international reputation just as strong as its carbon composite materials.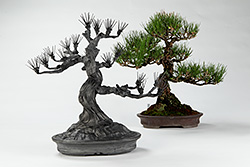 ---