Meet Japanese Companies with Quality
Tough under pressure

SUGIYAMA-GEN Co., Ltd.
Website: SUGIYAMA-GEN Co., Ltd.


Category: Japanese Machinery
Aiding the globalization of clinical trials
As the world becomes ever more globalized, more and more clinical and trial samples are sent across borders to central laboratories. But protecting the integrity of these specimens during transport is of paramount importance. Not only can the samples be damaged, any leakage could result in exposure to harmful or contagious diseases. Tokyo-based Sugiyama-Gen Co., Ltd. has created a solution to this problem with its Barria Pouch, a durable plastic pouch for clinical and trial samples that can withstand a wide range of temperatures as well as high pressure.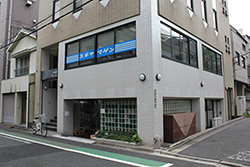 A long history in the scientific vanguard
Sugiyama-Gen boasts a long history serving the medical and scientific community. Now in its 80th year of operation, current CEO Daisuke Sugiyama's grandfather founded the company in 1932, initially making glassware for experiments as well as medical devices. Sugiyama says that over the years the product range has expanded in response to the needs of a customer base including pharmaceutical companies and researchers. The expansion into equipment for environmental analysis, for example, came about in the 1970s, when water pollution was a significant problem in Japan -and customers requested Sugiyama-Gen to develop specialized testing equipment. Now, Sugiyama-Gen's array of products also includes stainless-steel containers and animal-experiment equipment for pharmaceutical research and development.
Building a better barrier
There are about five other companies competing in the specialized world of sample containers like Barria Pouch. But Sugiyama says there's some doubt as to the strength and durability of the other companies' products in extreme conditions. "Independent testing found that many pouches would develop leaks at pressures much less than indicated," he said.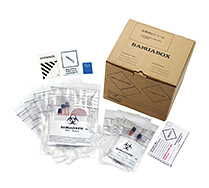 Barria Pouch's durability stems from minimizing the role of the adhesive used to seal the pouch closed. Sugiyama-Gen's patented design makes use of a check valve system. Once sealed shut, internal pressure due to air travel is directed toward the seams of the bag, not the adhesive area. This design allows the Barria Pouch, available in A5 and B4 sizes, to withstand pressure of 95kPa and temperatures ranging from -40℃ to 55℃. Sugiyama points out that "since we do not have to use an expensive adhesive bond, we can reduce production costs."
---
Website: SUGIYAMA-GEN Co., Ltd.