Meet Japanese Companies with Quality
Website: NAGAE Ltd.


Category: Japanese Design & Daily goods
Cast-iron credentials
Western Japan's Toyama Prefecture has a 400-year tradition of metalworking. In the 60 years since its founding, Toyama-based NAGAE Ltd. has drawn on this rich history to become one of Japan's premier manufacturers of die- and sand-cast metal products. NAGAE's work embraces two fields: technology and art.
Technology
On the tech front, NAGAE manufactures original products as well as provides a total manufacturing process for customers' own designs. Its products are also available as OEM purchases. The firm's catalogue includes building materials and home-improvement accessories like post boxes, gas meters and universal door-lock systems. Custom-designed components are also produced for some of the biggest names in the Japanese automotive and machinery industries. From design through to final quality control, the company uses its know-how and experience to ensure the highest level of caliber and service to customers. All stages of the manufacturing process are controlled by NAGAE except painting and electroplating. These activities are outsourced to local, Takaoka-based companies-experts that meet NAGAE's stringent quality-control criteria.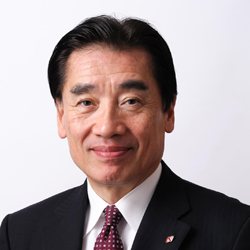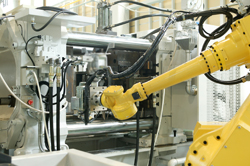 Art
In addition to the bread-and-butter tech-component casting, NAGAE is Japan's top producer of cast aluminum, bronze and zinc sculptures, statues and lifestyle goods. From ultra-modern and innovatively designed lifestyle items marketed under the company's naft brand to life-size statues and traditional icons, NAGAE has produced them all. A skilled in-house team of artists and designers allows NAGAE to meet the needs of any commission. The concept of the naft brand also contains the fusion of modern technology and the traditional techniques of Takaoka. Collaborations also take place with well-known Japanese artists and designers to produce limited-edition items. Whether it's a statue commissioned for a city, university or temple, or their Good Design Award-winning laser-cut fruit bowls, the production techniques and quality control used in the tech division are used in the service of art.
A unique take on globalization
With the steady rise of Southeast Asian economies and an increasing need for high quality manufactured goods, NAGAE opened its first overseas factory in Vietnam in March 2014. The processes are the same as those employed at NAGAE's Japanese factory, and the Vietnamese engineers and technicians have the skills and training to ensure the quality of the goods matches up too.
Unlike other companies establishing factories abroad, NAGAE isn't looking to reduce costs and maximize profits. Instead the mission is to bring Japanese quality and precision to international customers at prices acceptable in local markets. The company also intends to form close ties with regional companies, offering an accessible, localized, personalized, total production process to help them develop and produce what they need.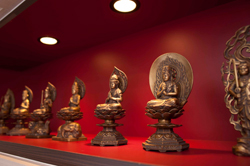 Mutual development
As the Vietnamese factory begins to develop its customer base, NAGAE expects it to develop production techniques and products to cater to the needs of their market. Nevertheless, any improvements in R&D, technology or production techniques, whether in Japan or Vietnam, will be shared between both locations, ensuring both facilities remain at the forefront of the field.
---
Website: NAGAE Ltd.