Meet Japanese Companies with Quality
Purifying Water for a Healthy Environment

Kyowakiden Industry Co.,Ltd.
Website: Kyowakiden Industry Co.,Ltd.


Category: Japanese Machinery
One-stop solutions for vital infrastructure
Kyowakiden Industry Co., Ltd. was established in Nagasaki in 1948 as a business providing waterworks and electric power utilities that were helping the city recover from the war. Today, Kyowakiden is active across a broad range of environment-related endeavors in Japan and overseas, including water treatment facilities, electrical and industrial machinery, as well as maintenance and operations.
Kyowakiden provides a one-stop service through an integrated system that encompasses design, manufacturing, construction and maintenance. Recently, Kyowakiden has taken its water management expertise overseas-including sewage treatment systems-to China and Indonesia. Company Chairman Toshiyuki Sakai has a clear vision: safe and stable public infrastructure utilities and a healthy environment that citizens can depend upon.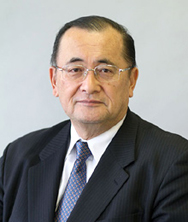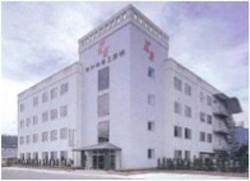 Producing safe, reliable and great-tasting water
Kyowakiden understands the efficient use of natural resources and specializes in wastewater recycling systems based on membrane-treatment technologies. It maintains and operates Japan's largest reverse osmosis seawater desalination facility, Mamizu Pia, located in Fukuoka City, an urban area in southern Japan that has frequently been subject to water supply restrictions and shortages. Constructed in 2001 as a joint venture between Obayashi Corporation and Kyowakiden, the Fukuoka Sea Water Desalination Facility is capable of processing 50,000 cubic meters per day, providing great-tasting water for 250,000 people with a 60 percent freshwater recovery ratio. To meet rising demand, Kyowakiden supplies systems ranging from large-scale reverse osmosis seawater desalination facilities to more compact units. It also consults with companies on energy- and labor-saving modifications to existing equipment for more efficient operations and reduced running costs.
A key partner for emerging countries
With a rapidly increasing population, Indonesia faces serious challenges when it comes to providing safe drinking water for its citizens. Equally, developing systems to efficiently reuse water within factories and other facilities is a pressing need. Drawing on knowledge accumulated in Japan and practical know-how from operations in China, Kyowakiden has brought reverse osmosis membrane desalination for drinking water facilities to rural communities in Indonesia that previously had to rely on potable water from rains, rivers or expensive bottles. In keeping with Kyowakiden's concept of harmony between the environment and technology, clean water is produced and consumed locally, creating employment as well as a long-term, sustainable solution to the communities' water needs.
Alleviating water stress throughout Asia
Kyowakiden can provide a consistent service from proposal, equipment design and manufacturing through to construction and maintenance, promptly meeting the diverse needs of its customers through an integrated one-stop solution system. Kyowakiden will continue to expand into the Asian market, providing cutting-edge technologies to alleviate water stress while contributing to the realization of low-carbon societies.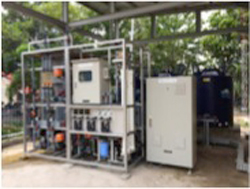 ---
Website: Kyowakiden Industry Co.,Ltd.