Meet Japanese Companies with Quality
What's JAPAN STREET?
JAPAN STREET is an online catalog site that can be viewed only by a limited number of overseas buyers who are invited by JETRO. Once you become a registered member, you can search finest Japanese products on JAPAN STREET anytime anywhere!
Set out on a journey of discovery!
step1

Find attractive Japanese products from our wide range of lineups.

You can search freely on our online catalogue site, which has advanced search functions, or you can ask Japan Street team to search for products and receive a list of proposals, including those from companies and products not yet registered with Japan Street.

step2

Request a business meeting

You can request for business meetings as many times as you need for free! If you have a plan to visit Japan, we can also arrange a face-to-face meeting schedule in Japan. You can get an estimate first if you would like.

step3

Japan Street Team arranges a business meeting

Based on your request, we will contact a supplier, set a date for the business meeting, and let you know! We can also arrange an interpreter and attend business meetings according to your requirements.

step4

Let's do the business meeting

You and a supplier will have the business meeting. In the event of sudden schedule changes, Japan Street team will provide detailed support, including rescheduling.
5 advantages of Japan Street
A wide range of product lineups

JAPAN STREET holds a wide range of Japanese product lineups including foods, cosmetics, kitchenware, even machinery.

Advanced filters

It allows you to have an easy search by words, category, certification and so on anytime anywhere!

Personalized Discovery

The recommendation function will bring you special encounters with new items. You can bookmark your favourite products.

With support from JETRO.

You can send estimate requests, online meeting requests to multiple companies via JAPAN STREET, with support from JETRO.

All services are free!

All services, including membership registration, inquiries to suppliers, and arranging online meetings, are free. Membership registration is required.
The buyer's voice
"I can search for Japanese products while in my country,
so am actively using Japan Street!"
Before COVID-19, I used to visit Japan to look for products, but in the past few years, it has been difficult to find business partners due to travel restrictions, so I consulted with JETRO's Seoul office, that was when I registered with Japan Street.
I am attracted to Japan Street because I can meet a wide variety of companies and products with JETRO's extensive support while in my own country. When I found a product I was interested in and contacted JETRO, JETRO contacted a Japanese supplier on my behalf, arranged and hosted an online business meeting.
Before using Japan Street, it was difficult to contact Japanese companies for business meeting, but with JETRO's help, I was able to increase the number of opportunities for business meetings. I have had business meetings with about 10 companies on Japan Street so far, and I would like to continue to use it to expand my business with great Japanese companies.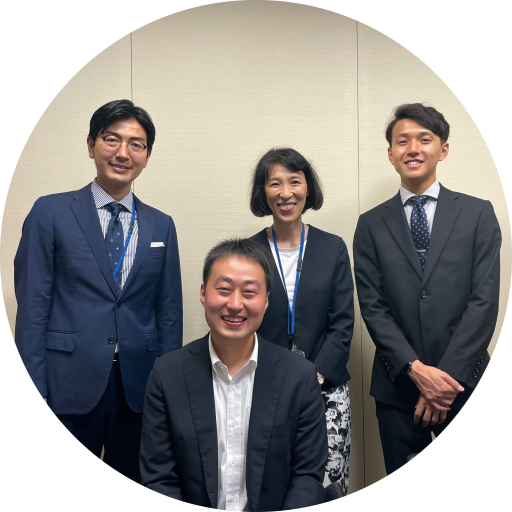 "Japan Street introduced us to unique Japanese product
that we could not find anywhere else!"
We have been importing healthcare products for the elderly for over 15 years, selling them to retailers and pharmacies in Hong Kong as well as on e-commerce sites for domestic consumers, including our own online platform. Among the products we handle from various countries, Japanese products are the most popular because of their high functionality, high quality, and similarity in body sizes. One of the companies we had a business meeting with through Japan Street had no experience in exporting to other countries, but they had a very attractive product lineup. We provided support for exporting, including the creation of labels for Hong Kong. In Japan Street, which introduces more than 30,000 Japanese products, we can find unique products that we couldn't find on other platforms or websites, as well as companies that have not yet entered the Hong Kong market. In addition, since JETRO, a public-sector organization, supports the communication with Japanese companies, we can conclude business meetings more quickly than if we had contacted the companies ourselves. I hope to find more and more unique Japanese products through Japan Street!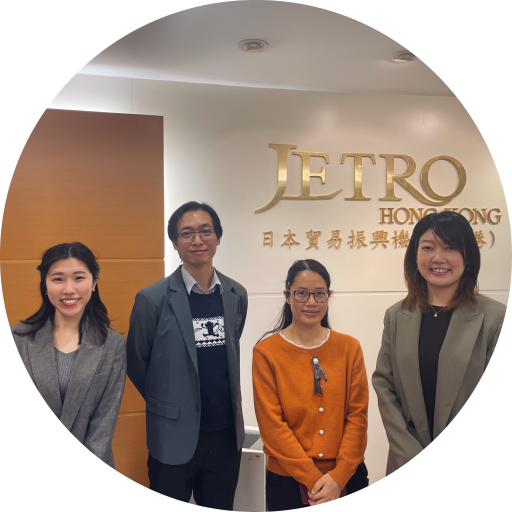 Related Video: "JETRO Global Eye"
November 19, a buyer of Japan Street from New York, found out and bought tea whisk of Suikaen Tanimura Yasaburo Shoten (Nara Prefecture) through Japan Street. We interviewed both about Japan Street services in "JETRO Global Eye", an international business information program. Please watch the program to know how Japan Street's services can help your business.
Multilingual subtitles are available
(Released on 1 June 2023)
How to join Japan Street?
Please contact the JETRO office located in your country or nearest to you from the list below.
JETRO will send you an invitation to Japan Street by email.