JETRO Global Connection -Accelerate Innovation with Japan-
Report


Examples of support provided by the Startup Visa in Kyoto and how companies are using them


Startup Capital Kyoto: Becoming a Global City for Startups (4)

(Japan)
March 22, 2022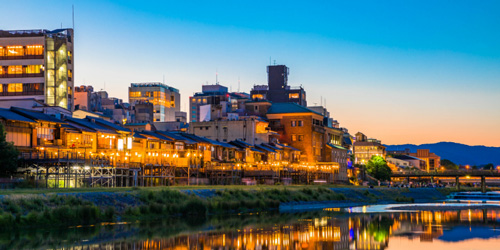 *This article was originally published in Japanese. All information in this article is as of November 17, 2021.
Kyoto implemented the Startup Visa in April 2020 to increase foreign entrepreneurs that could help enhance the competitiveness of its industries. Foreign entrepreneurs using the Startup Visa are able to enter and stay in Japan for a maximum of one year in order to prepare for the launch of their business. In the Keihanshin area (Kyoto, Osaka, Kobe), only four Startup Visas were approved in FY2018, and it aims to significantly increase this number to 60 between FY2020 and FY2024. In this fourth article of the series, we will take a look at what kinds of support Kyoto is providing through its Startup Visa program.
Startup Visa in Kyoto
Foreign entrepreneurs using the Startup Visa in Kyoto will be able to enter and stay in Japan for a maximum of one year in order to prepare for the launch of their business. They will also be able to consult with certified administrative procedures legal specialist regarding incorporation of their enterprise, consult with international lawyers regarding legal affairs on financing arrangements, receive assistance about setting up an office, and receive introductions to banks so that they can open bank accounts. Visa applications can be submitted in Japanese or English. JETRO Kyoto serves as the contact point for the Startup Visa in Kyoto, working together with Kyoto Prefecture and City of Kyoto. This is the first case for JETRO which has offices in all 47 prefectures nationwide.*1 Concierges and other staff who have experience in establishing companies in Silicon Valley in the United States are also available to offer advice, in both English and Japanese .
Why was the Startup Visa implemented?
The reason why Kyoto decided to implement the Startup Visa was that foreign talents would help enhance the local economy by making use of the high international recognition of Kyoto. Kyoto has the highest ratio of university students within the population compared to other parts of Japan. However, after graduating, most students move out to other areas such as the Tokyo metropolitan area, so that the enough number of talents cannot be secured in Kyoto to develop a new industry. Meanwhile, Kyoto has been attracting global attention, such as in the area of tourism. Many tourists visited Kyoto before the advent of the novel coronavirus. Now, Kyoto is trying to utilize the high name recognition that it has not only for attracting inbound tourism, but also toward the creation of innovations that would lead to the sustainable economic development of the region.
Even before the implementation of the Startup Visa, Kyoto had not a few foreign talents who were launching startups*2, but they were unable to receive adequate support at the time they launched their business. Aromajoin, which develops and manufactures the Aroma Shooter device that controls aroma diffusion to work simultaneously with images and sound, was founded by Dong Wook Kim in 2012. He talks about the difficulties at that time as follows: "The most difficult part was acquiring a business visa (at the time). Acquiring a visa was just as hard as financing, conducting sales, and hiring people for the business. I heard that the process has been significantly improved since then, but at the time, we couldn't even start preparations without securing a guarantor, which particularly frustrated me. In a way, I felt challenged psychologically and mentally, as if I was being tested for my character."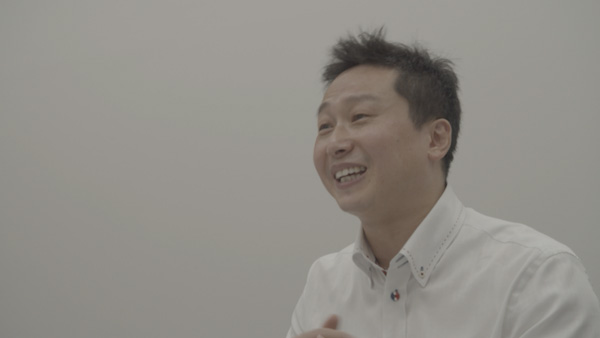 Dong Wook Kim of Aromajoin, remembering back to the time when he launched his company (provided by Aromajoin)
Examples of companies that received approval for the Startup Visa
As of the end of September 2021, seven companies received approval to begin startup preparations in Kyoto. Why did these Startup Visa applicants choose Kyoto to launch their company, and how did they use the Startup Visa program toward starting their business? Here, we will look at three companies as examples.
XORBI
XORBI develops video games that use augmented reality (AR) and virtual reality (VR) technologies to enjoy a mirror world where the real world is projected into digital space. By using smartphones and VR headsets, users can experience VR image of landscapes of overseas cities as if they are in those places.
The founder, Farid Ben Amor, used to work in the entertainment industry in the United States purchasing foreign movies. This was how he first developed a connection with Japan. He later succeeded in selling a startup for video distribution service called Pluto TV to a major media conglomerate of the United States called Viacom.
As his next step, he chose to launch a new business in Kyoto. The reason why he chose Kyoto was because the area is home to strong research sites in VR and AR, and because the area has an abundant number of talents, as it is a gathering ground of companies in the video game industry including Nintendo. The game industry requires talents from multiple areas, including programming, design, art, and hardware. He says that Kyoto is a point where such people come together from all over the world.
With regards to the issuance process for the Startup Visa, he speaks well of it, saying that although it took time to go to Japan because of the novel coronavirus, he appreciated extremely swift response. He also says that the contents of the application documents were also corresponded to common business.
KOUad
KOUad works in collaboration with artisans and designers in Kyoto, and provides support for selling construction materials and other items in the Asian markets including Singapore.
The founder, Ong Ling had experience with managing a company in the construction and real estate industry in Singapore for more than 15 years. She was looking for a market for new construction materials while she was working at the company. She decided to launch a business in Kyoto, having seen how Kyoto has an extremely vibrant market where many artisans and companies with new technologies gather together.
Despite a language barrier in applying for the Startup Visa program, she proceeded with the incorporation procedures with the help of JETRO and certified administrative procedures legal specialists. She also received advice from tax accountants.
Funfo
Funfo develops a mobile ordering app that allows users to order from the menu just by reading a QR code with their smartphone. Restaurants that adopted this app are able to receive orders and perform settlement without contact with the customers, which improves operation efficiency. In addition, such restaurants are able to make use of the data received through the app, as well as send advertisements and offer coupons to their customers, which could increase sales and reduce costs.
The company was founded jointly by graduates of Ritsumeikan University who came from China and Taiwan. But they got the idea for creating their company when one of the founders went back home temporarily to China. He went to a restaurant in China, which was large but was still able to provide services with only a few staff by making use of digital technology. Taking a hint from this, they formed a goal of resolving the problem in the shortage of workers that the restaurant business in Japan faced, and decided to create their company in Kyoto, where they were living.
They used the Startup Visa program not only to receive advices regarding incorporation and visa applications, but also to consult with experts on intellectual properties and with lawyers regarding funding, as well as to open bank accounts in coordination with the local financial institutions. Furthermore, an article that appeared in a Japanese newspaper about applying for the Startup Visa was introduced in the Chinese media. This article served as a catalyst for receiving funding of 30 million yen from an investor in Hong Kong.
Talking about business in Kyoto, from upper right clockwise: Farid Ben Amor of XORBI; Ong Ling of KOUad; Wang Yuanyuan of Funfo; and Joseph Kyoda, Concierge at JETRO Kyoto (provided by Venture Cafe Tokyo)
---
*1 JETRO Kobe has also started operating a contact point for the Startup Visa since FY2021.
*2 In addition to Dr. Kim of Aromajoin, Thomas Bertrand from France who founded BERTRAND, which operates Bento & Co that specializes in providing bento boxes and Ship & Co that provides a shipping management system, is also foreign entrepreneur in Kyoto. Furthermore, the company Notion that provides an information task management application also selected Kyoto as the place for re-launching their business after sluggish performance in the United States, and developed their product in Kyoto. The company is currently growing as a unicorn company.
"Unique feature: Interview with the CEO of the information management tool, Notion: The Japanese market that the up-and-coming unicorn company is targeting

", DIAMOND SIGNAL, July 2020. * in Japanese only
Startup Capital Kyoto: Becoming a Global City for Startups
Report by:

OI Hiroki, JETRO Kyoto