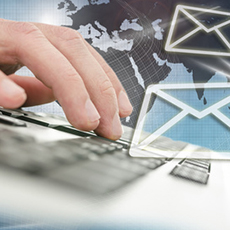 Read free JETRO Online or E-mail Newsletters that provide the latest information on doing business with Japan. The newsletters, produced by our Tokyo headquarters and in several overseas offices, highlight recent trade and investment trends and offer information about specific regions, local business environments and upcoming JETRO events and exhibitions held worldwide.
Learn more about JETRO Newsletters and view samples of previous editions. There are two types of newsletters, which are Online and E-mail.
To subscribe / unsubscribe Newsletters, please follow the instructions given on this page.
Please read before subscribing.
List of frequently asked questions submitted by newsletter subscribers.