Section 2. Visas and Status of Residence
2.5 Temporary visitor visa and status
Temporary visitor status covers tourism, recuperation, sports, visits to relatives, field trips, participation in short courses or meetings, business liaison and similar activities undertaken staying temporarily in Japan. Holders of temporary visitor status may not engage in working activities. Some concrete examples of the type of person involved in business who would be covered by this status are as follows:
Persons staying in Japan for the purpose of field trips and inspections (e.g. plant tours and trade fair visits)
Persons participating in seminars and briefings organized by companies
Persons participating in conferences and other meetings
Persons sent to Japan for business liaison, business negotiations, contract signing, after-sales service, advertising or publicity, market research or other short-term business activities
Market research and other activities in preparation for investing in and commencing a business in Japan are normally considered to fall under temporary visitor status. The periods of stay of temporary visitor status is basically either 90 days, 30 days, or 15 days.
Section2: Contents & Reference
2.1

2.2

2.3

2.4

2.5

2.6

2.7

2.8

2.9

2.10

2.11

2.12

2.13
---
Section2. Documents businesses are required to submit to authorities
Materials listed as 'Reference' contain samples of documents regarding registration, visa, taxation, personnel and labor matters that are necessary when a foreign company establishes a corporation or other entity in Japan. These documents are not published by competent authorities and therefore are not official. For those who are going through the official procedures, please obtain the latest official documents from the competent authorities and related bodies or consult a person who specializes in advising on such information and procedures.
The information contained in this documents should be used at the reader's independent discretion. While JETRO makes every effort to ensure the accuracy of the information it provides, no responsibility is accepted by JETRO for any loss or damage incurred as a result of actions based on the information provided in these documents or provided by the external links listed on these pages.
Laws and Regulations on Setting Up Business in Japan Pamphlet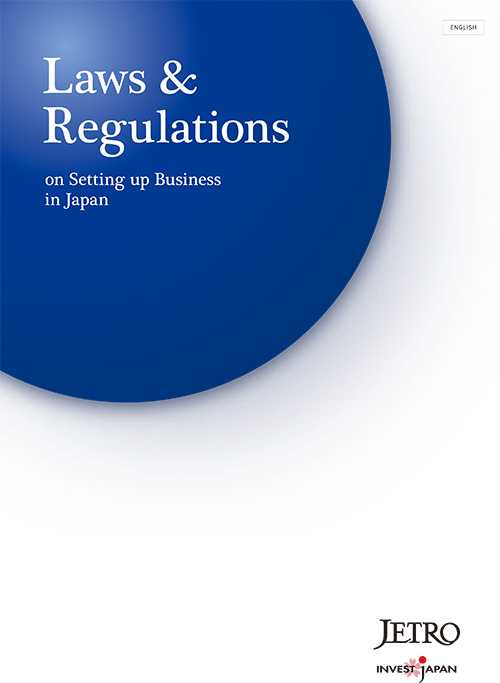 The pamphlet "Laws & Regulations" is available in PDF, and outlines basic information about laws, regulations and procedures related to setting up a business in Japan. It is available in 8 languages (Japanese, English, German, French, Chinese (Simplified), Chinese (Traditional), Korean and Vietnamese).
You can download via the "Request Form" button below.
JETRO supports your business in Japan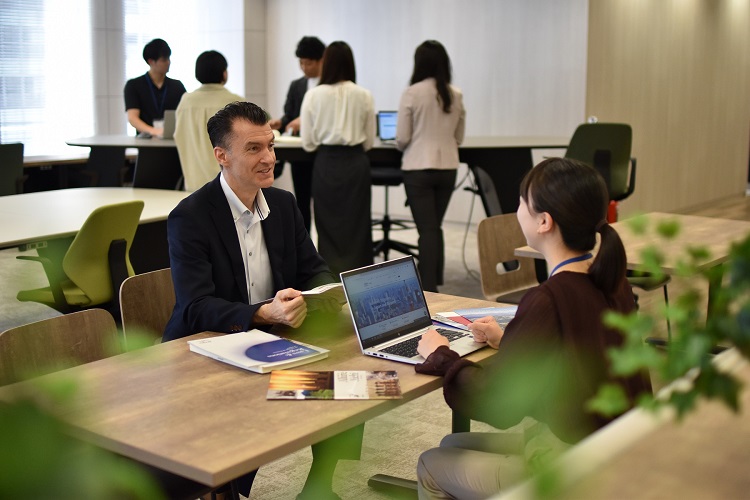 We provide consistent one-stop service for establishing a base or expanding business in Japan. See the details of support services that JETRO provides when setting up business in Japan.
Contact Us
Investing in Japan
We will do our very best to support your business expansion into and within Japan. Please feel free to contact us via the form below for any inquiries.
Inquiry Form
JETRO Worldwide
Our network covers over 50 countries worldwide. You can contact us at one of our local offices near you for consultation.
Worldwide Offices