JETRO Invest Japan Report 2018 (Summary)

5. JETRO Efforts to Promote Investment in Japan
Achievements of JETRO (Achievements and trends of FY2017)
Investments successfully attracted: 193
Projects supported: 1,741
An increasingly high ratio of investments from Asia in recent years, with China in particular taking on a major role. (Top three countries: China, US, Korea)
The ICT/telecommunications industry accounts for the largest percentage of investments, although investment numbers are also growing in the pharmaceutical and medical field and tourism field.
Investment in regions other than Tokyo is expanding (46%).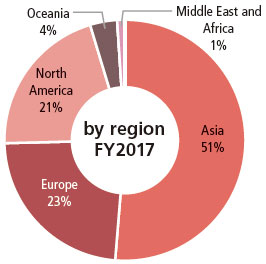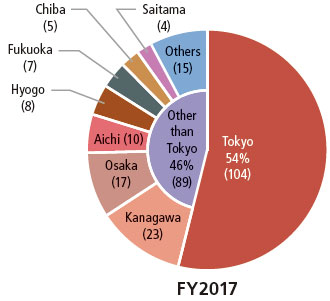 JETRO's activities to promote inward FDI
(1) Providing information on Japanese business environment
Overseas seminars, symposiums, Invest Japan website and other information on entering/investing in the Japanese market
(2) Supporting individual FDI projects in Japan
Provision of individualized support in collaboration with overseas offices, domestic offices, and the Tokyo and Osaka Head Offices
Target fields in FDI: R&D hubs and similar offering high added value and benefits for Japan's economy
Close company partners: Introduction of the Personal Advisors System for Foreign Companies
Example cases of responses to requests and consultations from foreign companies and newly established business endeavors in Japan through JETRO support
(3) Promoting secondary investments and contributing to regional revitalization
Support for staffing -networking opportunities between foreign-affiliated companies and foreign exchange students in Japan
Networking opportunities for companies to expand their business
Joint endeavors with local governments to attract foreign investment to local regions(the Support Program for Regional Foreign Direct Investment in Japan and Regional Business Conference (RBC))
(4) Approach toward improvement of the business environment