Regional Information
Osaka
Your Regional Guide : Kazuhiko Yamamoto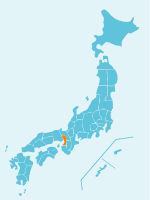 *If you can't find the information you need, please contact JETRO .
*Search for business partners in Japan via "Database of candidate partners" in the "General Business Information" section or using TTPP (Trade Tie-up Promotion Program) , JETRO's free online business matching database.
*Please note that inquires not regarding investment in Japan may not be answered.
*The information below is as of July 2014.
Living environment
Osaka offers alternative choices for housing, as well as excellent living environments that are located close to workplaces.
The number of foreign residents in Osaka Prefecture at the end of December, 2013 was approximately 200,000 (2.3% of the total population). Many are from other Asian countries.
Osaka has a great educational environment, including international schools where students can complete internationally certified programs.
The number of international students was recorded at 10,533 in 2013, which was the third largest figure after Tokyo and Fukuoka.
Osaka has top-class medical facilities and an excellent emergency medical system
International schools
Osaka YMCA International School, Osaka International School, Osaka Umeda
International School, etc.
Health services catering to foreigners
Osaka has many medical institutions where English is spoken, as well as those accommodating speakers of German, Portuguese, Spanish, Korean, Chinese, and other languages. For instance, Rinku General Medical Center has an Department of International Medical Care where interpreters accompany those seeking medical care though the entire process. An appointment is not needed, but services are only available on certain days, depending on the language.