Regional Information
Gifu
Your Regional Guide : Koji Endo
*If you can't find the information you need, please contact JETRO .
*Please note that inquires not regarding investment in Japan may not be answered.
*The information below is as of July 2015.
Basic Information
Population

*1

2.08 million
Labor force

*1

1.08 million
Area

*2

9,768.0 km²
GDP

*3

7,123,625 million yen
Major industries
Transportation equipment and machinery (automobiles, aircraft), general machinery, machinery and metals, electrical machinery, food products
Wage

*4

Initial wage for university graduates(Average)

192,200yen

Initial wage for college of technology/junior colledge graduates (Average)

185,100yen

Initial wage for upper secondery school graduates (Average)

159,400yen

Scheduled cash eanings (Average)

275,200yen

Land price(for 1m²)

*5

Land price for industrial use (Average)

19,800yen

Land Price for Commercial Use (Average)

83,900yen

Number of Establishments

*6

104,946
Number of Employees

*6

882,086
Offices overseas
JETRO office
Regional Profile
Strength of the region's industries and economy
Gifu Prefecture is a member of the Greater Nagoya Initiative (GNI). It has a robust manufacturing industry which ships a great volume of transportation equipment and machinery, general equipment and machinery, electrical equipment and machinery, plastics and more. It is home to a large number of technologically sophisticated small and medium-sized companies and possesses a diverse range of knowledge which gives it its manufacturing strength. Gifu has seen a further development of well established manufacturing companies and the accompanied concentration of its diverse surrounding industries such as mold making, pressing, parts fabrication and others. By utilizing this concentration of diverse and sophisticated technology, Gifu has build a structure which can flexibly respond to the fluctuating demand for finished products such as aircraft and automobiles.
Foreign company(s) operating in the industry
Gifu's Seki City has the largest shipment value of its signature products, knives in Japan. Because of the advanced technological environment for knife manufacturing, companies such as Zwilling J.A. Henckels have expanded into the area. Amazon Japan Logistic has a large logistics center in Tajimi City which has advantageous well-developed transport infrastructure.
Company name
Leatherman Tool Group., Inc
Country
USA
Industry sector

Import and wholesale of American-made, multifunctional tools

Outline of business

Since 1983, Leatherman Tool Group., Inc. has been creating tools to support your active life (American multifunction tools) for 26 years.

Date of entry
1986
Motivation for selecting region

Our business partner had been doing business in this area when we started to consider advancing into Japan.
Seki City is a knife city with the advanced manufacturing skill to match to our requirements

Comments

Although there are geographical disadvantages in setting up in Gifu's Seki City compared to Tokyo, we devised a set of strategies to overcome these disadvantages.
One strategy is to promote PR activities via the Internet and other means. We listen to the opinions and requests from consumers to develop new products.
Another strategy is to build consumer confidence in our quality.
We have complete confidence in our products. That is why we offer a 25 year quality guarantee and will provide repair service getting a repaired product back to a customer within 72 hours. We hope our products to be used not only for personal outdoor activities but also for various business purposes.
Company name
NIHON HYDRO-PAC INC.
Country
USA
Industry sector

Import and sales of American-made, high-pressure, specialized equipment

Outline of business

We provide good quality, high performance, high-pressure instruments for a variety of fields.

Date of entry
1987
Motivation for selecting region

Our representative Director is from Gifu
Gifu is located at an geographically preferable place which gives us an easy access to anywhere in Japan. It gives a great advantage to our company which makes business trips frequently across the country.
There is no sea front in Gifu. Although Gifu doesn't have maritime transportation system, there is no problem in ferrying products and transport them by land.
Daily living expenses are cheap.
The beautiful scenery and vibrant natural environment make life enjoyable.

Comments

We established a company in Japan because we did not consider it appropriate to do import and sales operation without providing any after-sales service.
We started out with only a few people and have steadily grown to the point where we are getting feel cramped. We are to move into the city.
We have confidence in our products and have gained the trust of our customers. Our customers demand global information and, as a foreign firm, we are able to provide them with information on new technologies, specifications, etc.
Sometimes we find it difficult to explain to the headquarters about Japanese business customs.
Company name
NBK Zimmer, Inc.
Country
Germany
Industry sector

Development, manufacturing and sales of machinery components

Outline of business

We develop and sell clamp parts that fix linear guides to machine tools.

Date of entry
January,2010
Motivation for selecting region

It is necessary for us to tap into new demand and expand our markets in the ICT-related and green energy-related sectors which are the prospective growth areas in Japan, the Republic of Korea, Taiwan and China. To achieve that goal, it is indispensable to establish a development, manufacturing and sales base in Japan which is located at the center (near the center) of these East Asian markets.

Comments

Our company is aiming to further develop markets in the promising areas in middle-to long- term, including the ICT sector (semiconductor manufacturing equipment, flat panel display manufacturing equipment, etc.) and the green energy sector (solar panel manufacturing equipment, etc.).
We want facilitate development of our new products to respond to market needs promptly. And for that, we will establish a base for the development of new products in Japan, which occupies a central position in the world of technology development.
Available incentives
<Subsidy Measures>
Up to 1 billion yen is available in the form of the "Gifu Business Promotion Program Subsidy" to companies expanding their operations into Gifu.

<Preferential Treatment>
Companies acquiring production facilities of more than a designated value within designated regions in the prefecture are exempted from fixed-property tax. And their industrial machinery can be subject to special depreciation.

<GNIC Company Startup Support Program>
Financial support is provided for startup expenses up to 500,000 yen for the foreign affiliated companies of more than 50% capital ownership by foreign companies and are going to locate in the Greater Nagoya region.
| | |
| --- | --- |
| Incentive name | Gifu Business Promotion Program Subsidy |
| Incentive type | Subsidies |
| Incentive target industries | Factory, R&D center, Software business, Call center, Data center, etc. |
| Outline of Incentives (Requirements etc.) | Up to 1 billion yen subsidy |
| | |
| --- | --- |
| Incentive name | Gifu prefecture's subsidy to attract businesses to a large-sized vacant factory |
| Incentive type | Subsidies |
| Incentive target industries | Factory, Logistics center, R&D center, Software business, Call center, Data center, etc. |
| Outline of Incentives (Requirements etc.) | Up to 1 billion yen subsidy is available in case a company utilizes a large-sized vacant factory. |
Incentive name

Preferential treatment based on Business Location Promotion Act

Incentive type
Preferential Tax Treatment
Incentive target industries
Outline of Incentives (Requirements etc.)

Special depreciation of machinery
Exemption from fixed-property tax
| | |
| --- | --- |
| Incentive name | GNI Business Start-up Support Program |
| Incentive type | Others |
| Incentive target industries | Foreign-affiliated company |
| Outline of Incentives (Requirements etc.) | Financial support for costs of procedural requirements including registration for establishing the company(up to 1 million yen) |
Services for investment in Japan
| | |
| --- | --- |
| Providing market information | Advice on the matters related to entering into Japanese market |
| Support for establishing a base | Consultation on the matters related to establishing a Japanese base, Provision of facilities including a incubation office |
The GNIC provides "one-stop" service for companies developing business or establishing facilities in the GN area; information about specific areas, surveys, PR, invitations, arranging business meetings, and assistance for expansion into this area are provided.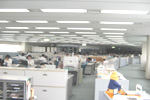 Database of candidate partners
Gifu Economic and Industrial Promotion Center


Data of equipment and the strong area of business of 3,000 companies registered are searchable.

GNI Partners Club


The GNI Partners Club, run by GNI, supports the aims of GNI and is made up of approximately 500 businesses, universities, research institutions and others in the greater Nagoya area that wish to partner with foreign firms.
The search function offered by this club provides a major boost in helping foreign firms participating in GNI to find business partners in the area. GNI creates opportunities for and support with corporate matching.
As a result, new business within the region is created, and through the use of the Overseas Company Invitation Program, there have been numerous examples of overseas firms and local businesses and others joining together to develop new business.