Business Expanding

Menlo Systems, a German developer of industrial and research lasers, establishes a Japanese subsidiary in Shizuoka Prefecture
Menlo Systems

, founded in Munich, Germany as a spin-off from the Max-Planck-Institute for Quantum Optics in 2001, develops and manufactures measuring equipment for precision measurements. It is known for its optical frequency comb(Note) technology, for which co-founder Professor Theodor W. Hänsch was awarded the Nobel Prize in Physics in 2005. The company has overseas subsidiaries in the U.S. and China, with more than 170 employees worldwide. The majority of its employees have a university degree in physics or engineering, and are well versed in precision measurement in the field of optics.
Establishment

2021/03
Destination

Shizuoka
---
Machinery & Semiconductor

Germany
The company's main product lines are optical frequency combs, time and frequency distribution, terahertz systems, ultrafast and ultrastable lasers, and control electronics. In addition to standard products, it develops and provides custom-made solutions for precision measurement equipment based on lasers. The company's core technology originates in stabilized lasers for optical frequency comb generation and are used in applications such as quantum technology, spectroscopy, astronomy, or space borne metrology. Its mission is to accelerate the advancement of optical technology for precision measurements, from table tops of research laboratories to standard use in communication and high technology industries, and to push the boundaries of what can be measured.
To expand its business and to strengthen its connection to its customers in Japan, the company established Menlo Systems K.K. in Shizuoka Prefecture in March 2021.
When the company established its Japanese base, JETRO Invest Japan Business Support Center (IBSC) provided market information, consultation (registration, tax, labor), and introduced service providers (judicial scriveners and tax accountants).
(Note)

Light with a broadband comb-shaped spectrum output from an ultrashort pulse laser called a mode-locked laser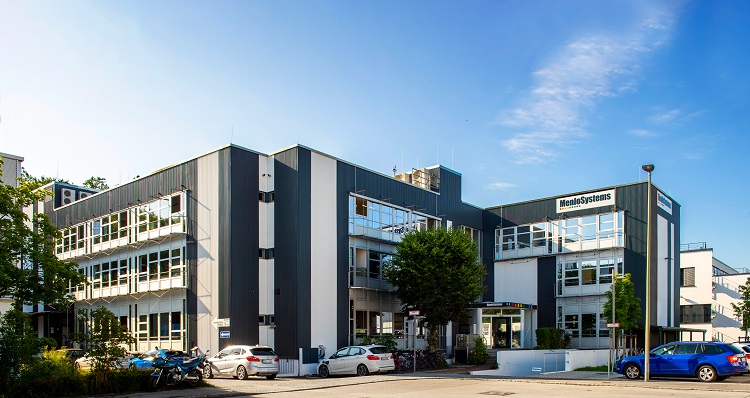 JETRO supports your business in Japan
JETRO IBSCs are located in Japan's major business hubs and provide one-stop support and service to foreign firms seeking to set up or expand business in Japan. The centers, which provide free temporary office space, consultation with expert advisors and access to a wealth of business information, tailor support according to the specific needs and phase of development of each firm.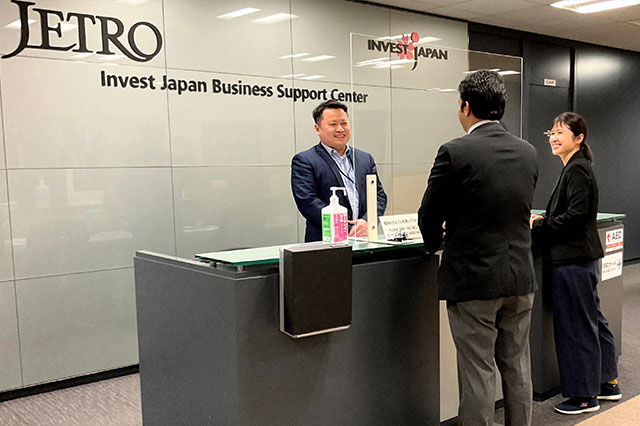 Contact Us
Investing in Japan
We will do our very best to support your business expansion into and within Japan. Please feel free to contact us via the form below for any inquiries.
Inquiry Form
JETRO Worldwide
Our network covers over 50 countries worldwide. You can contact us at one of our local offices near you for consultation.
Overseas Offices