JETRO Announcements

JETRO and Japan Exchange Group Agree Collaboration -For Information Provision and Promotion of International Collaboration and Investment into Japan-
The Japan External Trade Organization (JETRO) and Japan Exchange Group, Inc. (JPX) have signed a memorandum of understanding to work together in supporting activities related to information provision and the promotion of international collaboration and investment into Japan on November 7th.
Henceforth, JETRO and JPX will work together to contribute to improving corporate value through support for cross-border collaboration between domestic and overseas companies, and to support foreign companies' investments in Japan and fundraising for business expansion into Japan.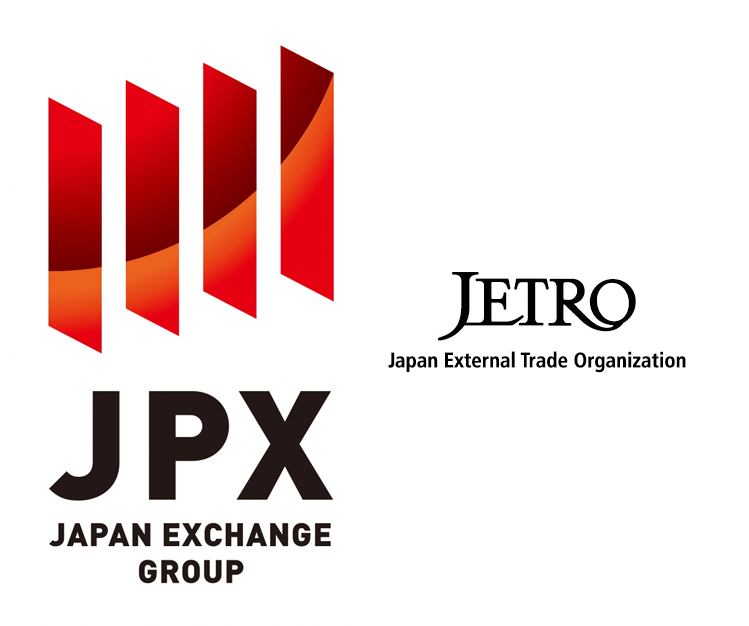 Main initiatives
Information on foreign companies found by JETRO and information on JETRO's services will be distributed to listed companies on Tokyo Stock Exchange (TSE) through JPX Group networks, leading to business matchmaking between domestic and overseas companies.
Policies and initiatives being implemented at the financial and capital markets operated by JPX Group and demand from listed companies for international collaboration will be distributed to domestic and overseas companies through JETRO's offices, leading to business matchmaking between domestic and overseas companies and fundraising through listing on TSE.
JPX Group and JETRO will collaborate on the holding of events hosted by either organization for the following purposes:

Supporting collaboration and alliances between Japanese and overseas companies (e.g., seminars for providing information to listed companies, presentations aimed at business matchmaking);
Supporting business expansion into Japan for foreign companies (e.g., seminars on investment into Japan); and
Supporting fundraising for foreign companies (e.g., roadshows in JPX Group company venues, presentations for Japanese venture capital investors, corporate venture capital investors and financial institutions).
As the first activity based on this MOU between JETRO and JPX, an international economic forum titled the"Japan-Southeast Asia Market Forum"

will be held in Singapore on November 15, 2022, jointly hosted by the two parties. The forum will provide foreign investors, entrepreneurs, and others with an opportunity to learn about the current situation in Japan as well as to exchange views on the fields where innovation is growing in Southeast Asia and medium- to long-term market trends, and to deepen discussions on the possibility of further collaboration between Japan and Southeast Asia.
Following the co-hosted event, JETRO and JPX will continue to provide opportunities for business matchmaking between listed companies and overseas start-ups and market introductions, contributing to the promotion of innovation in Japanese industry and, therefore, to enhancing the international competitiveness of the Japanese financial and capital markets.
*Based on its Medium-Term Management Plan 2024, JPX is developing various initiatives to contribute to improving the attractiveness of the Japanese financial and capital markets as a global competitor, in particular facilitation of the cycle of corporate innovation/growth and asset formation.
*JETRO is focusing on the promotion of international open innovation through, for example, the launch of the Japan Innovation Bridge (J-Bridge), which supports collaboration between domestic and overseas companies, in addition to activities such as the promotion of foreign direct investment into Japan and support for overseas expansion by small- and medium-sized enterprises (SMEs).
Contact:

Japan External Trade Organization (JETRO)
Invest Japan Dept.
DX Promotion Team (Miyazaki, Kanai)
Tel: +81-3-3582-5644
Contact Us
Investing in Japan
We will do our very best to support your business expansion into and within Japan. Please feel free to contact us via the form below for any inquiries.
Inquiry Form
JETRO Worldwide
Our network covers over 50 countries worldwide. You can contact us at one of our local offices near you for consultation.
Overseas Offices