Latest Updates

Royole, a Pioneer in the Flexible Technology Industry Has Established its Japanese Subsidiary in Tokyo

SHENZHEN ROYOLE TECHNOLOGIES CO., LTD. (Royole)

is a pioneer in the flexible technology industry that is transforming the way people experience and interact with the world. Royole has leveraged its proprietary flexible technology to produce fully flexible displays (FFD) and sensors (FFS), and a full range of next-generation human-machine interface products, including foldable smartphones and other smart devices. The company also provides tailored solutions to our customers in six major industries – smart mobile devices, smart transportation, media and entertainment, sports and fashion, smart home, and office and education.
Founded in 2012, Royole has offices in Shenzhen, Hong Kong and California. The company has more than 3,000 intellectual property rights in China and abroad, and its products are sold in more than 20 countries and regions.
Royole developed the world's thinnest full-color OLED flexible display with a thickness of 0.01mm in 2014, with the latest and best performing 3rd Generation Cicada Wing® fully flexible display launching earlier this year. Utilizing its unique flexible electronics, the company has introduced a range of cutting edge consumer products to market, including the world's first foldable smartphone, the smart handwriting pad and more. 2020 has seen the introduction of 'FlexPai 2' (foldable smartphone) and 'RoWrite 2' (smart handwriting pad) with both providing significant performance, feature and design upgrades over their processors, as well as the Mirage smart speaker in partnership with an audio brand.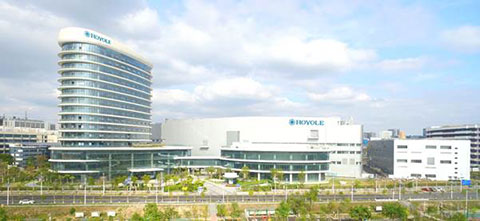 In order to expand sales channels in Japan, the company established a Japanese subsidiary, Royole Japan Corporation

(Chiyoda-ku, Tokyo), in January 2020.
For the establishment of the Japanese subsidiary, JETRO's Invest Japan Business Support Center (IBSC) provided temporary office rentals, business matching, introductions to service providers (SME diagnosticians), and PR support.
Contact Us
Investing in Japan
We will do our very best to support your business expansion into and within Japan. Please feel free to contact us via the form below for any inquiries.
Inquiry Form
JETRO Worldwide
Our network covers over 50 countries worldwide. You can contact us at one of our local offices near you for consultation.
Overseas Offices