Latest Updates

Chinese manufacturer of daily goods and cosmetics Whealthfields Lohmann establishes Japanese corporation in Osaka
Whealthfields Lohmann Ltd.

is a manufacturer of daily and cosmetic products established in Hong Kong in 2000 and is operating in China, Korea, Singapore and Japan. They manufacture 1,000 items under 12 categories including laundry detergent, disinfectant, shampoo, shower gel, hand soap, softener and related products. The jump in sales of hand soap during the outbreak of SARS (Severe Acute Respiratory Syndrome) provided them an opportunity to expand business. Including their production bases in China, they currently have 10,000 employees in the entire group.
The company established Whealfi Lohmann Co., Ltd. in Osaka Prefecture in August 2017 in order to develop a system that can bring the added value of being "made in Japan" to products, incorporating advanced Japanese technology and conducting product development aimed at a higher price range. They secured a small plant in Sakai city and prepare for the start of operation (picture). They are currently exporting OEM products which manufactured through domestic contractors in Japan to China and expect to establish their own factory with a total size of about 10,000 m2 in Osaka Prefecture within the next five years.
The JETRO Invest Japan Business Support Center (IBSC) provided temporary office space and support for company establishment procedures and development of human resources. It also provided advice on applying for subsidy, offered referrals to local governments and made arrangements for interviews and business matching.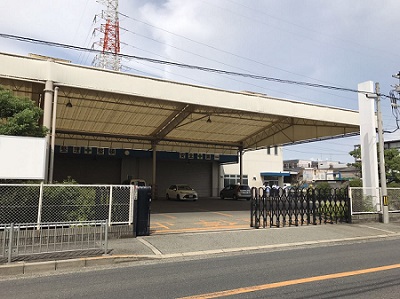 Factory Entrance
Contact Us
Investing in Japan
We will do our very best to support your business expansion into and within Japan. Please feel free to contact us via the form below for any inquiries.
Inquiry Form
JETRO Worldwide
Our network covers over 50 countries worldwide. You can contact us at one of our local offices near you for consultation.
Overseas Offices