Latest Updates

US engineering company Standex International Corporation establishes company in Yamanashi (M&A)
Founded in 1955, Standex International Corporation

is a global manufacturer of diverse engineered products including electronics components. It has 5 business divisions; Electronics, Engraving, Engineering Technology, Food Service Equipment and Hydraulics. It has more than 6000 employees and about 50% of them work outside of the United States.
In March 2017, Standex acquired Oki Sensor Device Corporation (renamed as Standex Electronics Japan) located in Kofu city of Yamanashi Prefecture from the Oki Electric Industry Group, inheriting the company's world class reed switch product and current employees. The acquisition gave Standex an opportunity to expand not only in Japan but also in other Asian market. This integration will also help Standex Electronics Japan to expand their footprint in North America and Europe by leveraging Standex' sensor engineering and global distribution network. Within 6 months after acquisition, Standex had already invested substantial capital in Kofu facility to expand and upgrade current manufacturing capacity, and it will be expected to grow their business in Japan.
To facilitate corporate integration after the acquisition, the JETRO Invest Japan Business Support Center (IBSC) provided a briefing session to introduce American business culture to the Japanese corporate employees as well as introductions to service providers (recruitment companies, language schools and translation companies). Standex' Asia Integration Leader Vineet Kshirsagar said, "This was a difficult integration given the cultural differences between two companies, and JETRO played a key role in this process to ensure smooth integration of both companies."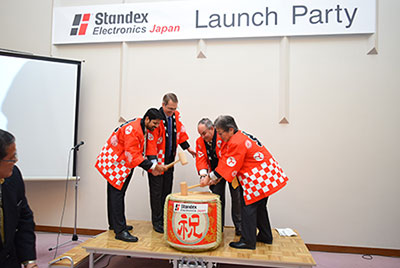 Opening Ceremony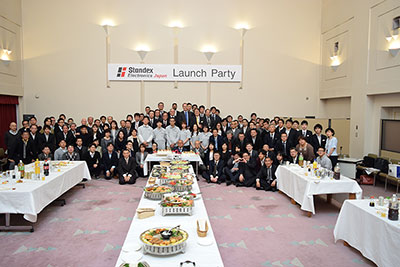 Opening Ceremony
Contact Us
Investing in Japan
We will do our very best to support your business expansion into and within Japan. Please feel free to contact us via the form below for any inquiries.
Inquiry Form
JETRO Worldwide
Our network covers over 50 countries worldwide. You can contact us at one of our local offices near you for consultation.
Overseas Offices