Korean testing and analysis service company for electronic components sets up evaluation centers to provide third party motion inspection services in Yamagata and Tokyo
DCJ Co., Ltd.

; a service provider headquartered in Yamagata which conducts testing, inspection and analysis of electronics components and medical devices; opened evaluation centers in both Yamagata and Tokyo in 2016.
The company's operation in Japan includes the same services as that of its South Korean parent company for specifications such as for Bluetooth SIG (Special Interest Group) and HDMI (High-Definition Multimedia Interface) in addition to acting as a point of contact in Japan for Korean national integrated certification mark, known as a KC mark.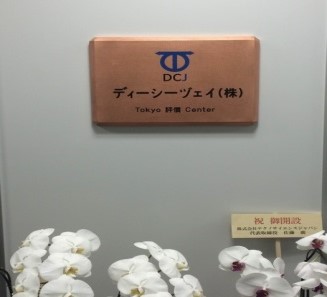 The provider bought TÜV SÜD's software evaluation and motion inspection business in October 2016 and opened evaluation centers in Yamagata and Tokyo, where it benefits from geographical proximity to its main customers. It wants to expand services in Japan and explore new customers as well.
DCJ's parent company Dt&C Co., Ltd. was founded in South Korea in 2000 and currently has a capital of 4.9 billion won (490 million yen) and 200 employees. Dt&C became a listed company of KOSDAQ in 2014. It has provided services for KC mark application to many Japanese companies and has been proactive in venturing outside of South Korea. It established a corporation in China in 2006 and Vietnam in 2016.
Contact Us
Investing in Japan
We will do our very best to support your business expansion into and within Japan. Please feel free to contact us via the form below for any inquiries.
Inquiry Form
JETRO Worldwide
Our network covers over 50 countries worldwide. You can contact us at one of our local offices near you for consultation.
Overseas Offices