Spanish Airline company Iberia launches flights to Tokyo
Iberia

, Lineas Aereas de Espana, SA Operadora is a Spanish national flag carrier. Iberia flies to 123 cities in 48 countries in Spain, Europe and South America with 600 daily flights. The carrier is a partner of the oneworld alliance and is part of Joint Business Agreement on flights between Japan and Europe together with JAL, British Airways and Finnair. Iberia is also part of the International Airline Group, which was formed after British Airways and Iberia merged in 2011. Having once withdrawn from the Japanese market in 1998, Iberia established a subsidiary in Tokyo in February 2016, resuming direct flights between Madrid and Tokyo in October 2016, after an approximately 18-year lapse.

For the establishment of Iberia's subsidiary in Japan and launch of the direct route between Spain and Japan, the JETRO Invest Japan Business Support Center (IBSC) provided support including assistance for necessary procedures (registration, visa, tax, and labor matters), referral to service providers (tax accountants and real-estate agencies), assistance for recruiting, dispatch of interpreters for meetings related to incorporation procedures and provision of information on Japan's economic situation, culture, customs and business manners.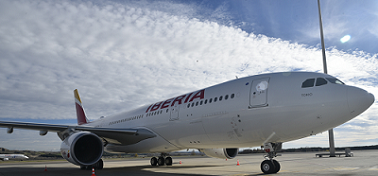 Contact Us
Investing in Japan
We will do our very best to support your business expansion into and within Japan. Please feel free to contact us via the form below for any inquiries.
Inquiry Form
JETRO Worldwide
Our network covers over 50 countries worldwide. You can contact us at one of our local offices near you for consultation.
Overseas Offices