Success Stories
Johnson & Johnson Innovation
Johnson & Jonson Innovation, together with Takeda Pharmaceutical Company Limited, Shonan Health Innovation Park (Shonan iPark), co-hosted a research incubation project called "World Without Disease Call-for-Proposal," and as a company-led project in the healthcare industry in Japan, this was the first incubation project through public invitation for early seeds in which multiple companies collaborated. Through effective collaboration combining Johnson & Jonson Innovation's expertise and global network with the ecosystem base that Takeda Pharmaceutical and Shonan iPark have in Japan, it aimed to discover promising seeds in Japan and form an ecosystem to market those seeds globally.
We interviewed Dr. Dan Wang, Head of Johnson & Johnson Innovation Asia Pacific, Dr. Jun Kusunoki, Director of Early Innovation Partnering, Japan, Johnson & Johnson Innovation Asia Pacific, and Dr. Toshio Fujimoto, General Manager of Shonan iPark about the background of the collaboration, the results of the incubation project, and the Japanese healthcare industry. For the video of this interview, watch it here (Full Version

/Short Version

).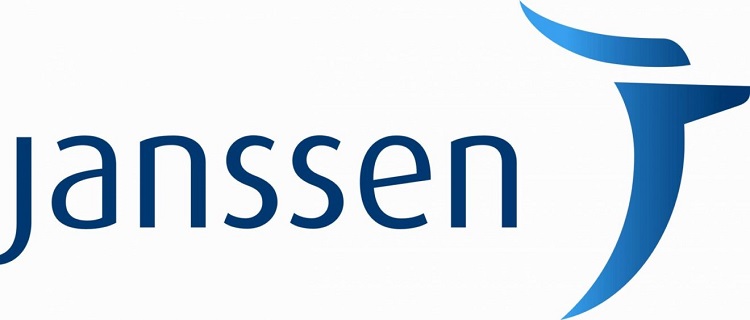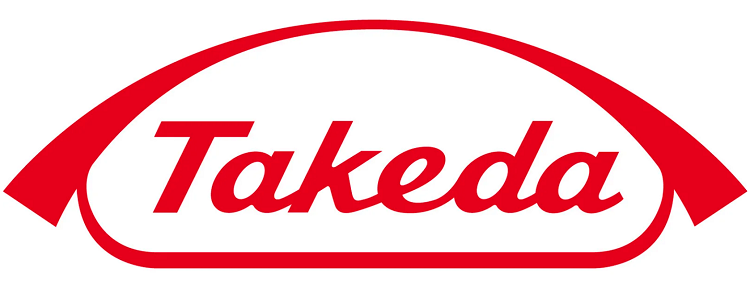 Establishment

1998 (Started operations in Japan in 2014)
Destination

Tokyo
---
Biotechnology & Lifescience

USA
Summary of the incubation project
In 2020, Johnson & Johnson Innovation, a division of Johnson and Johnson (China) Investment Ltd.; Janssen Research & Development, LLC; Shonan Health Innovation Park (Shonan iPark); and Takeda Pharmaceutical Company Limited jointly launched a research incubation project called "World Without Disease Call-for-Proposal." This project focused on 5 areas of interest including healthy aging, infant/child health, lung cancer, myopia and neuroscience, and invited startups, academia, research institutes, and companies aiming to merchandise and commercialize technologies and seeds of consumer products, novel therapies, diagnostics, nutraceuticals, medical devices and/or digital health technologies in these fields. Five teams were selected as the final awardees from 79 applicants, which exceeded initial expectations, and have executed research agreements with either Johnson & Johnson Family of Companies or Takeda Pharmaceutical.
Q: How did you come to collaborate on this project?
Dr.Toshio Fujimoto (hereinafter, Fujimoto) of Shonan Health Innovation Park (hereinafter, Shonan iPark): The main reason was that Johnson & Johnson Innovation and Shonan iPark shared the same awareness of the problem. In the U.S. and China, a system has been established in which innovative technologies originating from academia are successfully connected to the industry through bio-ventures and startups. In Japan, there are seeds and high-quality research that can lead to innovative technologies, but actually these technologies are not well connected to the industry. Although the quality and number of Japanese researchers, especially in basic research such as chemistry, cell therapy, and gene therapy, are still at the top level in the world and have advanced to the point of producing Nobel Prizes, there are many research that have not yet been industrialized, and there is a gap between research and industrialization. We were aware that if this situation continued, it would be a serious loss in terms of contribution to innovation not only in Japan but also in the world.
Dr. Jun Kusunoki (hereinafter "Kusunoki") of Johnson & Johnson Innovation (hereinafter "JJI"): We were also aware of the missing pieces between healthcare technology and commercialization. In Japan, there are researchers who have a deep understanding of technology across a wide range of business fields, and it seems that their spirit of inquiry to discover new innovation, rather than doing the same research as others, is very high compared to other countries. Not taking me-better (Note 1) or best-in-class (Note 2) approaches and bringing in basic technologies to create something that could be sold, but there are countless studies with great potential that could be developed in any direction. We believe that by bridging the right connections, they have more chances towards industrialization.
(Note 1)

A drug or drug candidate with improved safety and efficacy of an existing drug by slightly modifying its chemical structure.

(Note 2)

A drug or drug candidate that has a clear advantage over existing drugs in the same category with the same target molecular.
Q: What did you expect from each other in this collaboration?
Fujimoto: The first reason to point out why the formation of such an ecosystem is still in its infancy in Japan is that there is no environment to provide guidance (mentoring and coaching) to researchers and others for industrialization, and currently only large companies have the knowledge for industrialization. JJI can solve this problem with its coaching ability and expertise for industrialization accumulated through its experience.
I think the second reason is the lack of transparency in the ecosystem in Japan. In addition to language barriers, good seeds are scattered across different universities, and it is difficult to know where you should go for good research gathered. As Shonan iPark is expanding its reach to academia and bio-ventures to drive the ecosystem in Japan, we thought we could contribute to ensuring such transparency.
Dr. Dan Wang (hereinafter "Wang") of JJI: Takeda Pharmaceutical is one of Japan's leading global companies and shares the same values as ours. We thought that we could build a win-win relationship by creating synergies between the ecosystem that Takeda Pharmaceutical has in Japan and the ecosystem we have built globally. We also hoped that by collaborating with Takeda Pharmaceutical, we could combine our strengths and expertise together to maximize our influence and value creation in the Japanese market, and the hurdles to building a life science ecosystem would be lowered. Even in collaboration with Takeda Pharmaceutical that have much in common with us, it is such a new approach to synergize our efforts, it took several years from the conception to the realization of the project. As we both have a relentless focus on innovation. Not just incremental innovation; transformational innovation. Because the medical challenges we face are more complex than ever. And because, if we do this right, we can profoundly change the trajectory of health for humanity – with innovations that extend years of life, improve quality of life and increase overall well-being.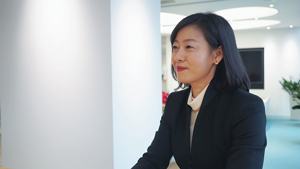 Q: What are the features of this incubation?
Kusunoki: Firstly, it is the mentoring period of two to three months before the final selection. Takeda Pharmaceutical and our front-line R&D experts work as a team with the finalists before the final selection, and give academia and start-ups a chance to understand the actual process of brushing up rough seeds and turning them into proposals from the perspective of a large company. Since we were aware that Japan lacks in this area compared to APAC countries, including China and South Korea, we thought that it would be extremely effective from the perspective of fostering human resources who can successfully market seeds and turn them into world-class technologies.
Also, in such incubation projects, the intellectual property rights of deliverables are usually half owned by the proposer and half by the organizer. However, in order to lower the hurdles for the proposers and collect better proposals, our unique approach is that neither Takeda Pharmaceutical nor our company owns the intellectual property rights.
Fujimoto: Shonan iPark is a relatively large science community with over 80 companies and about 2,200 residents, providing opportunities to interact with other scientists in the community and easily collaborate with tenant companies, which we believe was a great advantage for the proposers.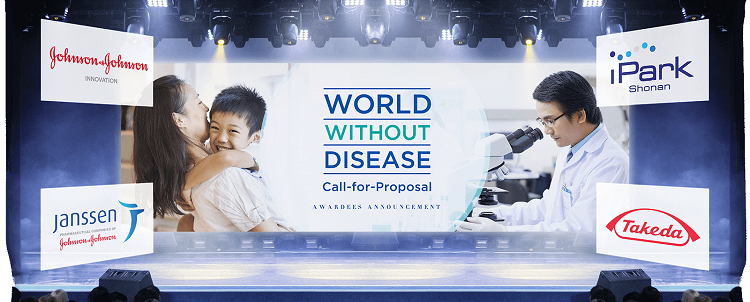 Q: As a background to the progress of this kind of collaboration, do you see any changes in the attitude of Japanese companies toward collaboration with foreign companies/foreign-affiliated companies compared to the past?
Fujimoto: Compared to 10 years ago, a common understanding has been formed that the healthcare industry is difficult to complete in Japan, and I feel that many companies are becoming more aware of the need to cooperate for commercializing products while actively utilize the expertise and financial resources of foreign capital. The U.S. ecosystem is not complete only in the U.S., but has been formed by creating an attractive environment for talented people and cutting-edge technologies from all over the world. In the same way, Japan needs to create an environment that attracts top talents and technologies from all over the world, not only in Japan.
Kusunoki: In the past 6 years since we started our operations in Japan, I feel that the mindset of Japanese companies has changed. Major foreign companies/foreign-affiliated companies in healthcare industry are changing their business structure to one in which early seeds are discovered through incubation and collaboration. In Japan, companies still have a relatively strong tendency to discover early seeds on their own, but in terms of sales, I feel that there is a growing awareness that it is necessary to develop products with an eye on the global market. I hope it will change even more in the future.
Q: How do you view the results of the incubation project?
Wang: We received 79 applications from all over Japan, which was more than we expected. Even from our global perspective, the percentage of high-quality applications was so high that it was extremely difficult to select the 12 finalists and the final 5 awardees. We are still exploring separate opportunities for collaboration with some of the teams that were not selected as finalists/awardees.
Kusunoki: Academia, in particular, was very flexible and ready to accept our suggestions for improvement in the mentoring process. They were tolerant to accept the suggestions if they would benefit the world.
Fujimoto: Mentoring was well received not only by the final awardees but also by the finalists who did not win the final selection. They said that the mentoring of two to three months was a great learning experience, as the front-line researchers from large companies gave them insights from perspectives that their team had not considered. In the past, there was no place for academia and companies to exchange opinions in a casual manner, and even when they tried to communicate, they were often too considerate for each other because of the differences in their usual environments. Shonan iPark has long been receiving strong requests to break down the barriers between academia and businesses. As a byproduct of this incubation project, I think it is also valuable that we were able to establish a place where we can frankly discuss each other's needs.
Q: What was the impact of the spread of the COVID-19 infections?
Fujimoto: I was worried that the COVID-19 might cause a halt in research, but on the contrary, it seems that this situation has strengthened the momentum for promoting innovation. Japan has been lagging behind in digitalization, but we are now able to actively utilize the online and hold meetings frequently. This has led to more frequent communications, which in turn has led to greater results.
Kusunoki: There were some difficulties in building relationships online, but once we were able to establish the relationships, the hurdle of communicating through online interviews were lowered even for authoritative professors. Also, when presenting online, it gives you more flexibility to prepare a manuscript on hand unlike the pressures of presenting face-to-face, which can be a tremendous confidence booster. I hope that by increasing the number of options, more people will take on the challenge and a culture of commercializing their early-stage technologies will take root.
Q: (To JJI) what are your plans for the future development in Japan?
Wang: We have the belief that a great idea can come from anybody and from anywhere, and we understand that a world without disease cannot be achieved on our own. Our mission is to help alleviate the issues faced by innovators around the world, such as the lack of knowledge about funding, facilities, and industrialization, by leveraging our expertise and research with the model of open innovation. We will continue to actively seek all forms of collaboration with external companies and organizations in the fields of pharmaceutical, medical devices, consumer health, and vision care. We look forward to launching more incubation projects like this again in the future.
Our original policy is to develop technologies of each country on a global scale, and for the awardees of this project, we will not consider the Japanese market first but rather consider it in parallel with global development.
After all, we aim to build a world without disease by building on Johnson & Johnson's more than 130 years' legacy of blending heart, science and ingenuity to tackle some of today's most pressing public health challenges we believe that all people– no matter where they live – deserve access to life-saving innovation at the same time.
Company history: Johnson & Johnson Innovation, a division of Johnson & Johnson (China) Investment Ltd.
2014

Started operations as Johnson & Johnson Innovation in Japan.
1998

Established Johnson & Johnson (China) Investment Ltd. in China.
URL
Company history: Shonan Health Innovation Park
April 2018

Established by transforming the Shonan Research Laboratory site of Takeda Pharmaceutical Company Limited.
URL
Contact Us
Investing in Japan
We will do our very best to support your business expansion into and within Japan. Please feel free to contact us via the form below for any inquiries.
Inquiry Form
JETRO Worldwide
Our network covers over 50 countries worldwide. You can contact us at one of our local offices near you for consultation.
Overseas Offices