Global supply chains are the backbone of the modern economy

Japan is getting a fresh look as companies seek sourcing security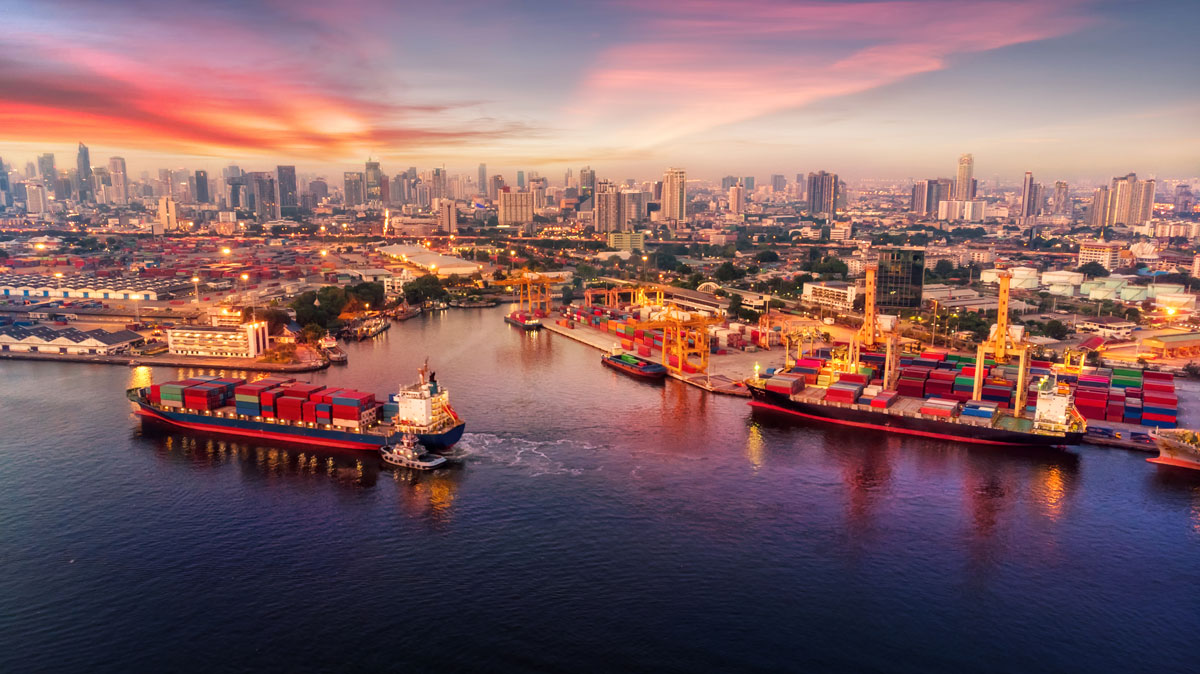 Modern global supply chains stretch across countries and continents, making companies more competitive and lowering prices for consumers.
But far-flung supply chains have a downside: they are prone to disruption.
This has never been more apparent than today, as the Covid-19 pandemic, conflict in Ukraine and other crises fuel inflation and force companies and governments to rethink how and where products are made. Group of Seven leaders pledged in Elmau, Germany, last year to cooperate on economic security and supply-chain resilience, and this year's G7 summit in Hiroshima, Japan, will deepen the discussion on sustainable sourcing.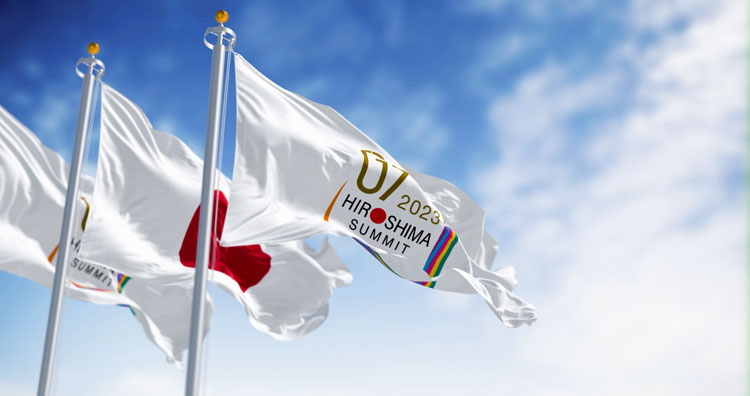 What's at stake is more than just short-term economics. Access to vital materials and components matters to the industries crucial to human well-being, including green technology, medicine, artificial intelligence and semiconductors.
Balancing efficiency and resilience means looking at supply-chain investments through an updated lens, one that puts things like political stability, rule of law and a commitment to widely agreed trade rules into sharper focus.
One country attracting fresh attention as a result of this shift is Japan.
Politically and economically stable, and known for its talented and highly educated workforce as well as for the strength of its R&D centers and quality of its products, Japan is drawing a new wave of investment as global companies incorporate it into their supply chains for critical components.
Investment is coming from around the world. Taiwan Semiconductor Manufacturing Company (TSMC) is building a production facility in Kumamoto, in the center of the island of Kyushu. Micron Technology has made significant and long-term investments in Japan to facilitate the country's semiconductor development over the last decade. Micron has placed emphasis on enhancing its manufacturing capabilities in Hiroshima and forging strategic partnerships with local suppliers to establish a robust and streamlined supply chain.
Given that as much as 90% of the world's advanced semiconductors are currently sourced from Taiwan, these are significant moves. Many semiconductor-related companies are clustering in Kumamoto and Hiroshima, regions whose concentration of universities and research institutes ensure human resources and R&D capabilities..
Manish Bhatia, executive vice president of Global Operations at Micron, says, "Micron's partnerships with the Japanese ecosystem and the government have positioned the company to remain at the forefront of technological advancements for leading-edge 1-beta DRAM production in Hiroshima. These collaborations have enabled Micron to strengthen our global supply chain and propelled both the company and the country's semiconductor industry forward."
In Kumamoto, Governor Ikuo Kabashima has pledged that "Kumamoto continues to support and challenge semiconductor infrastructure," based on the three policies of semiconductor supply chain resilience, ensuring a stable semiconductor professional and human resources development, and building a semiconductor innovation ecosystem.
Manufacturing businesses are not the only ones rediscovering Japan's appeal.
Companies of all kinds increasingly rely on data centers as a crucial part of their information supply chains. Where to build them is a critical decision. Geopolitical and security factors, including risks related to personal information management, are taking on greater weight.
That is why major data center providers like the U.K.'s Colt Data Center Services (DCS) have been enlarging their footprint in Japan to make it their Asian hub. Colt DCS's newest center in Keihanna, near Osaka, is built to cutting-edge technological and environmental standards.
"In today's world, data centers are critical infrastructure required to run 24/7, so a skilled technical workforce for management and dealing with any issues that may arise is very important," says Padraig MacColgain, vice president and head of Colt DCS APAC. "Japan meets most of the requirements for establishing data centers in terms of physical location, good power and fiber networks, a highly skilled workforce and a stable government."
Japan's data infrastructure is only getting better. With the installation of new submarine cables circling the archipelago, and a new cable connecting Japan and North America under construction, Japan is positioned to become a preeminent data hub connecting Asia and the U.S.
The country welcomes this new role. The Japanese government is promoting investment flows by accelerating various screening procedures and providing subsidies and tax credits for key sectors such as digital technology. The Japan External Trade Organization (JETRO) is supporting global businesses as they invest in Japan and connect with local partners. It's all part of a commitment by the Japanese public and private sectors to make Japan an unrivaled investment destination for companies seeking greater supply-chain resilience.
*Custom Content from WSJ is a unit of The Wall Street Journal Advertising Department. The Wall Street Journal news organization was not involved in the creation of this content.
Contact Us
Investing in Japan
We will do our very best to support your business expansion into and within Japan. Please feel free to contact us via the form below for any inquiries.
Inquiry Form
JETRO Worldwide
Our network covers over 50 countries worldwide. You can contact us at one of our local offices near you for consultation.
Worldwide Offices