Companies Interested in Highly-Skilled Foreign Professionals

TOHO CO.,LTD

One-of-a-kind glass bead manufacturer in business for 70 years
We manufacture high-quality glass beads that are recognized not just in Japan, but around the world. We manufacture and sell a wide range of items including glass beads, handicraft materials, and clothing materials. We are a long-established brand doing business with many clients from major companies in Japan to famous overseas apparel brands. Our beads are unique and can be transformed into various forms for decorations, apparel, and accessories. We have the technology and know-how to create products that are more artistic. We seek foreign talent who will help us spread the technology and culture we are proud of to Asia and other countries. Career paths like trading operations using English and craftspeople candidacy involving bead production are available. Many foreign employees are fluent in English, so it is a good working environment for those who are working in Japan for the first time. Join us to become a leader in bringing the unique Japanese culture of glass beads to the world
Role Expected of Highly-Skilled Foreign Professionals
Management or Research & Development for Domestic Business Using Specific Professional Knowledge
Humanities (Sales/Marketing)
Humanities (Trade Affairs)
Sciences (Engineering)
Sectors
Textiles/Apparel
Ceramic and Stone & Clay
Miscellaneous Manufacturing Industries
Business Content
We manufacture high-quality glass beads that are recognized not just in Japan, but around the world. We manufacture and sell a wide range of items including glass beads, handicraft materials, and clothing materials. We are a long-established brand doing business with many clients from major companies in Japan to famous overseas apparel brands.
In addition to manufacturing glass beads, we also run crafting classes using beads and sell glass bead products on our EC site.
We are also engaged in trading and sales operations to collect materials from overseas, and many of our employees are global human resources who are fluent in English.
We aim to be a global company that delivers glass beads to the world.
We will continue to bring smiles to the faces of people all over the world by delivering the unique Japanese culture of glass beads to the world.

Countries/Areas of Interest
Asia as a whole
Oseania as a whole
North America as a whole
Central and South America as a whole
Europe as a whole
Russia CIS as a whole
Middle East as a whole
Africa as a whole
See more details
Go to the recruitment page of TOHO CO.,LTD

Contact
Inquiry Form

※Only for foreign professionals seeking employment.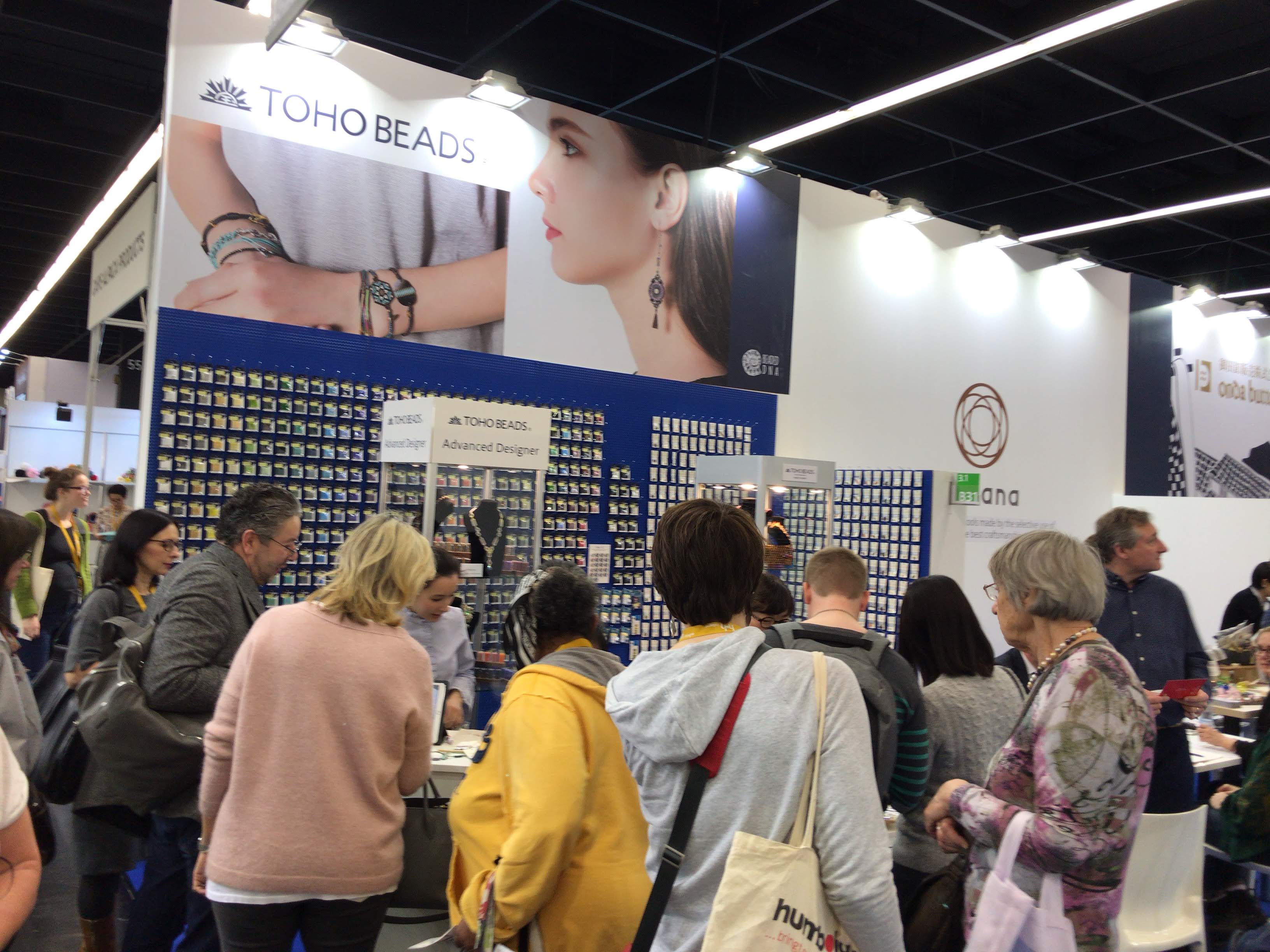 Address
2-19-19.Misasa-Machi Nishi-Ku, Hiroshima Hiroshoima 733-0003
Tel : 082-237-5151
Company Info
Number of employees:100 people
Year of establishment:December 1957
http://www.tohobeads.net