Companies Interested in Highly-Skilled Foreign Professionals

Ohashi-inc

Spread environmentally friendly advanced Japanese tech with us
We manufacture and sell wood chipper machines.
Demand for wood chipper machines is increasing to replace incineration and tackle air pollution. These machines reduce the volume of unneeded branches, produce compost from chips, and generate power. Developing products while embracing true customer feedback with our integrated in-house system allows us to proudly offer the most product variations in Japan. The safety and quality of our products have been praised on a global scale as we expand our overseas sales channels.
Sales and development positions are currently open. Sales focuses on expanding markets in Europe. This position is attractive if you want to actively spread Japan's technical strength through overseas expos and visits to customers and distributors. Development involves studying production in Japan before improving existing machines and developing new products aimed at Southeast Asia, and ultimately becoming a manager overseas.
Let's make a sustainable society together.
Only English
Language
Skills Required
Yes
Role Expected of Highly-Skilled Foreign Professionals
Bridge Builder with Foreign Enterprises, such as in Expanding Overseas (Bridging Resource)
Innovation and Planning from the Perspective of People Overseas
Management or Research & Development for Domestic Business Using Specific Professional Knowledge
Participation in Management
Promoting Globalization of Japanese Staff
Management of Overseas Bases
Humanities (Sales/Marketing)
Humanities (Trade Affairs)
Humanities (Management)
Sciences (Technical Sales)
Sciences (Engineering)
Sciences (Research & Development)
Sectors
Miscellaneous Manufacturing Industries
Business Content
We manufacture and sell wood chipper machines.
Wood chipper machines are used to pulverize unneeded wood resulting from landscaping and the development of orchards and mountains to produce chips that are then used to produce compost, livestock feed, and power.
We have the most variations of machines in Japan and have expanded beyond the country's borders to Europe and Asia. Compared to other products on the global market, we offer highly safe, compact, and high-quality products that can be used in various situations.
Our focus is currently on small and medium products, but we are looking to develop large machines and expand our targets to include waste processing companies and biomass power generation.
Countries/Areas of Interest
ASEAN
Oceania as a whole
North America as a whole
Contact
Inquiries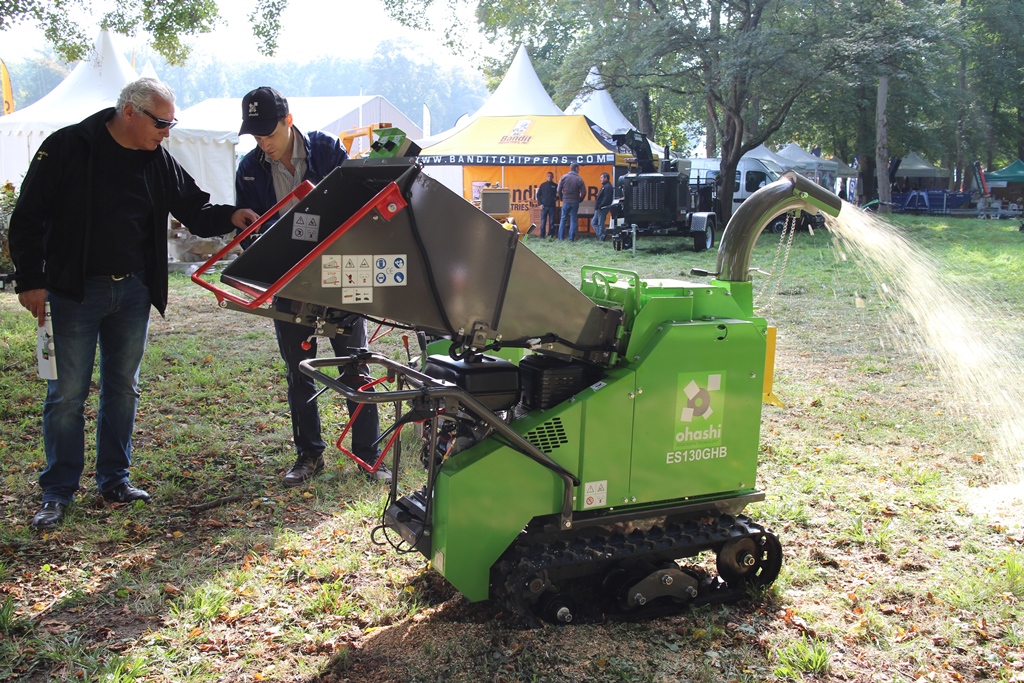 Address
Chiyodacho Sakimura401 Kanzaki Shi Saga 842-0065
Tel : 0952-44-3135
Company Info
Capital:31.75 million yen
Amount of sales:1 billion 214 million yen
Number of employees:35 people
Year of establishment:May 1988