Companies Interested in Highly-Skilled Foreign Professionals

ZMP Inc.

Want to know more about Autonomous Driving?
ZMP develops products and services that make use of AI , Autonomous Driving and robot technology.
Japan is the world's most declining birthrate and aging country, causing serious social problems such as labor shortages in logistics, retail and many other fields. Under such circumstances, autonomous driving technology has the potential to solve these social problems.
At ZMP, 60% of engineers are foreign nationals from about 30 countries, and if motived, you can try new things regardless of your experience. We are waiting for you with a plenty of opportunities to acquire world class skills.
Only English
Language
Skills Required
Yes
Role Expected of Highly-Skilled Foreign Professionals
Innovation and Planning from the Perspective of People Overseas
Management or Research & Development for Domestic Business Using Specific Professional Knowledge
Humanities (Sales/Marketing)
Sciences (Engineering)
Sciences (Research & Development)
Sectors
Motor Vehicles/Motor Vehicles Parts/Miscellaneous Transportation Equipment
Precision Machinery
Miscellaneous Manufacturing Industries
Business Content
Our core businesses are in the field of robotics, autonomous driving and autonomous moving technology.
We develop a wide range of products and services including autonomous taxi, logistics support, delivery services and other products related to testing for autonomous driving.
Countries/Areas of Interest
Asia as a whole
Oceania as a whole
North America as a whole
Central and South America as a whole
Europe as a whole
Russia CIS as a whole
Middle East as a whole
Africa as a whole
See more details
Go to the recruitment page of ZMP Inc.

Contact
Inquiries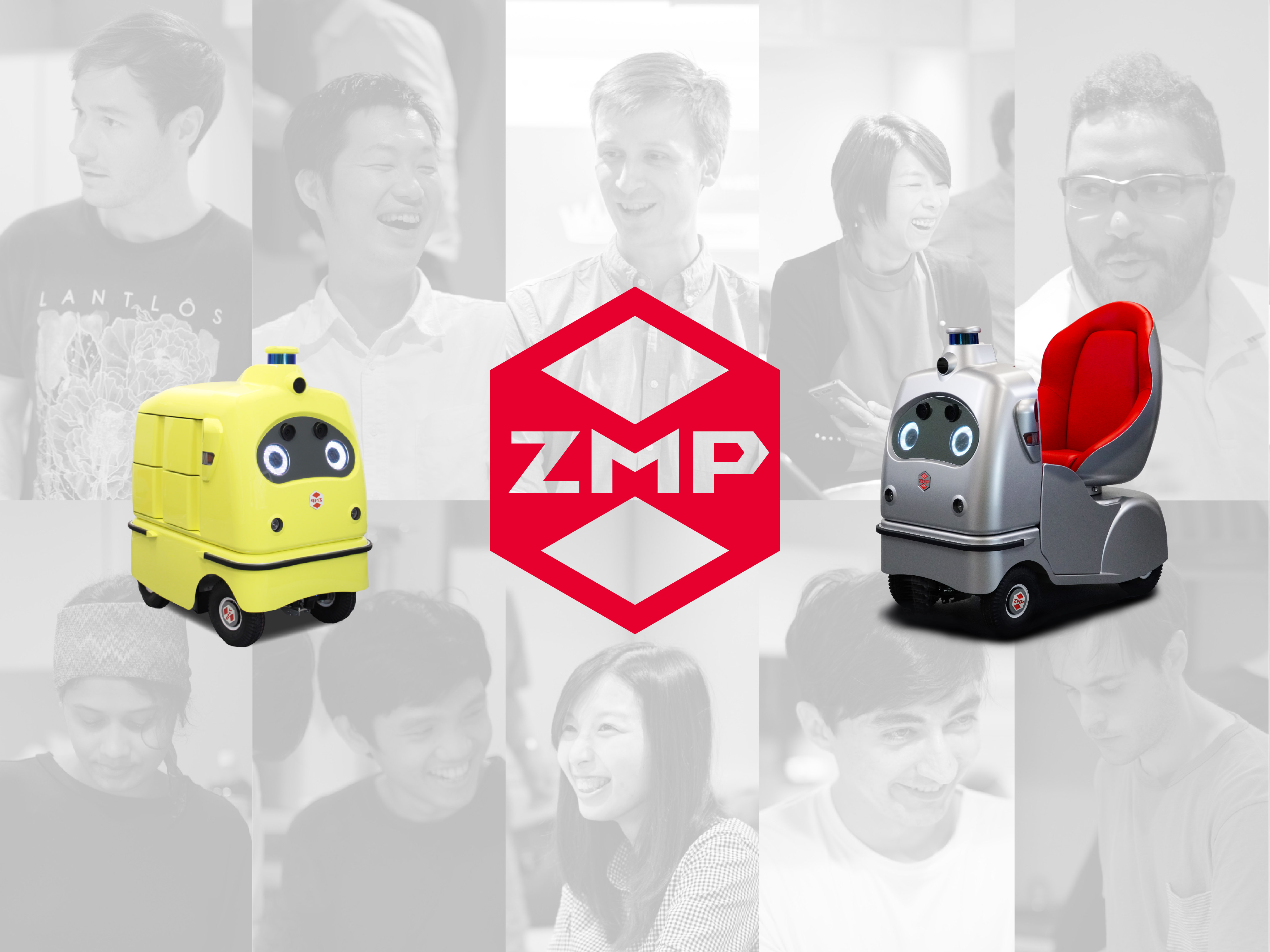 Address
Sumitomo Fudosan Koishikawa Bldg, 5-41-10 Koishikawa Bunkyo-ku Tokyo 112-0002
Tel : 03-5802-6901
Company Info
Capital:1 billion 544.92 million yen
Amount of sales:1 billion 203 million yen
Number of employees:134 people
Year of establishment:January 2001
https://www.zmp.co.jp/en/