One Village, One Product Market
JETRO, in cooperation with the Ministry of Economy, Trade and Industry, has developed One Village, One Product Markets at both Narita International Airport and Kansai International Airport, based on the One Village, One Product campaign.( * )
Both markets function as antenna shops, supporting manufacturing, and selling products such as sundries, handicrafts and processed foods from emerging nations, including those in Africa and Asia.
In addition, they carry products manufactured through JETRO's support for development, improvement and import into Japan (Demonstration Program for Trade Development).
This initiative has earned high praise from world leaders who have inspected it, including World Trade Organization Director-General Pascal Lamy.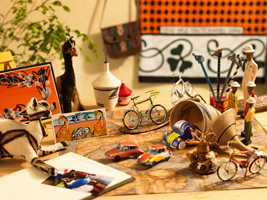 The One Village, One Product campaign is:
An initiative started by the Japanese government, including the Ministry of Economy, Trade and Industry, in December 2005 to support emerging nations in response to the Development Initiative announced at the WTO meeting in Hong Kong.
The goal is to discover special products in emerging nations, such as countries in Asia and Africa that people there take pride in manufacturing, and enable them to autonomously and dynamically produce them as a community for use worldwide.
This initiative was based on the successful One Village, One Product movement in Oita Prefecture, and applied for use with emerging nations.
OVOP Leaflet (English)

(1.0MB)
Our shops
(Due to prevent COVID-19, change our operating hours 9 A.M. to 5 P.M.)
Shop at Narita International Airport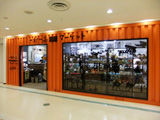 Operating hours: 08時00分 A.M. to 08時00分 P.M. (Open everyday)
Location: 4th floor, passenger terminal 1, central building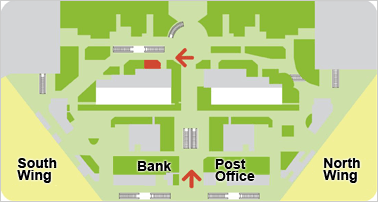 Shop at Kansai International Airport
Operating hours: 08時00分 A.M. to 08時00分 P.M. (Open everyday)
Location: 4th floor, passenger Terminal 1 Building