Industrial Tourism in Japan
St. Cousair Winery & Vineyards
The St. Cousair Company produces and sells the highest-quality wines, jams, and dressings.
Our winery is located on top of a beautiful hill in Iizuna Village. St. Cousair also has two outstanding restaurants located near our vineyards. Visitors and customers from all over Japan and the world travel here to enjoy the fresh, local vegetables and delicious western-style original-recipe dishes prepared by our passionate and experienced chefs.
We also ensure that customers and visitors enjoy their time at our vineyard tour.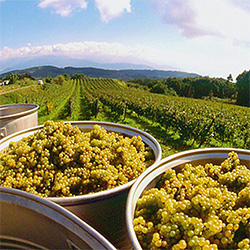 Access
St. Cousair Winery & Vineyards
1260 Imogawa, Iizuna, Kamiminouchi, Nagano 389-1201 Japan
By train: from Mure Station (JR Shinetsu Line, 20 minutes from Nagano Station) 5 minutes by taxi
By car: 12 minutes from Shinshu-nakano IC, Joshinetsu Expressway
Admission
Admission fee
Free
Working days and hours
Vineyard tour starting times: 11:00, 13:30, 15:00
Closings
Wednesdays from January to March
Visitor capacity
Maximum number of visitors on the winery tour is 40.
Time required for a tour
15minutes
Language
English, French
Reservation
Required
https://www.stcousair.co.jp/valley/main-shop/tour/post-1.html
Other conditions
How about a glass of refreshing Japanese chardonnay after skiing or enjoying a spa?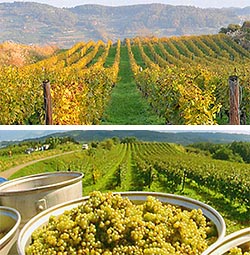 Contact
Tel: 81-26-253-8002
E-mail: shop@stcousair.co.jp