Industrial Tourism in Japan
SEIREN
SEIREN CO., LTD was founded in 1889. Seiren is a comprehensive textile manufacturer, integrating the stages of planning, manufacturing and selling from the thread to the final textile product exploiting both natural and synthetic fibers. Seiren proudly operates under a new business model that allows for an immediate response to consumers' needs.
Seiren has also been expanding globally while diversifying the fields of its business activities to include not only fashion apparel, but also non-apparel areas such as car seat upholstery, electro-magnetic interference shielding material, and cosmetics.
Furthermore, we have applied information technology to former analog processes to develop a unique digital production system, Viscotecs®.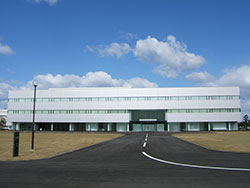 Access
SEIREN CO.,LTD.
2-3-1 Techno Port, Mikuni-cho, Sakai, Fukui 913-0038 JAPAN
40 min. by car from Fukui Station
30 min. by car from Maruoka IC (Hokuriku Expressway)
Admission
Admission fee
Free
Working days and hours
Monday to Friday between 9am and 5PM
Closings
Saturday, Sunday, public holidays,
Visitor capacity
1 to 50
Time required for a tour
1.5 hour
Language
Japanese only
Reservation
Required
Please send an e-mail to the below address.
Other conditions
An interpreter must be arranged by the visitor.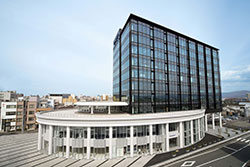 Contact
Tel: 81-776-50-7000
E-mail: soumu@seiren.co.jp