Industrial Tourism in Japan
Ozaki Kamaboko
Ozaki Kamaboko-kan resembles a museum, where guests can watch through windows as kamaboko is made before their eyes, before visiting the shop annex where they can try a wide variety of kamaboko samples. Guests can also get a rare chance to watch experts make finely detailed kamaboko art (reservation required).
Note: Factory tours are not available at certain times of day or on certain days of the week.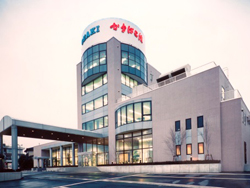 Access
Ozaki Kamaboko
1153-1 Tomomichi, Uozu City, Toyama 937-0806 Japan
By car: 5 minutes from JR Uozu Station
5 minutes from Hokuriku Expressway Uozu I.C.
Admission
Admission fee
Free
Working days and hours
Working days and hours: From October to April 8:00 am - 5:00 pm
From May to September 8:00 am to 6:00 pm
Closings
Closed from December 31 to January 2
Visitor capacity
Visitor capacity: 200
Groups of 10 or more people, advance reservations required by telephone, fax or through our website.
Time required for a tour
30 minute factory tour
Language
Japanese only
Reservation
Required
Tel: +81-765-24-6666
E-mail: ozaki@kamabokokan.co.jp
Fax: +81-765-24-4339( Fax paper )
URL: http://kamabokokan.co.jp/museum/tour/reserve/
Other conditions
Arrangements for interpretation must be made by the visitor.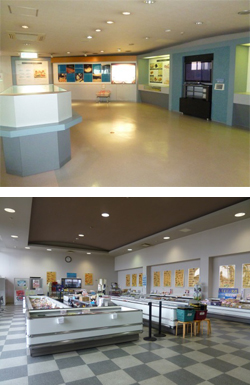 Contact
Tel: +81-765-24-6666
E-mail: ozaki@kamabokokan.co.jp
Fax: +81-765-24-4339