Industrial Tourism in Japan
Kyoto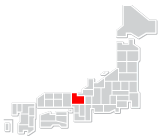 Kyoto was home to the imperial family for a long time, from the 8th century until 1869, when Tokyo officially assumed its status as the capital. The areas with shrines and temples are designated world heritage sites and attract tourists from all over Japan and the world. Kyoto produces many traditional luxury textiles, such as Nishijin textiles produced in the Nishijin region, Tango chirimen or silk crepe textiles, and Kyo-yuzen textiles, where the dye is painted directly onto the cloth. Other traditional crafts include Kiyomizu ware, Buddhist altars, woodblock prints, and woven rush mats called tatami. Kyoto is home to unique high-tech corporations but is also an active sake producer in the Fushimi area, and it ranked second nationally in the production of filtered sake in 2015. It also produces Uji-sourced tea, which has a powerful branding identity, and traditional vegetable varieties known as Kyo vegetables, among which Kujo leek and Kamo eggplants are popular. Kyoto is adjacent to the Sea of Japan in the north and has access to crab and other seafood.
GEKKEIKAN SAKE COMPANY
The Gekkeikan Okura Sake Museum introduces you to the fascinating history of sake brewing with its nostalgic buildings, tasting experience, and...
Location : Kyoto-city, Kyoto
Language : Japanese only
Kyoto UNRAKU-gama
Unraku is a traditional handicraft now in its third generation. Under the mottos of "treasuring the teachings of our forefathers" and "our ...
Location : Kyoto-City, Kyoto
Language : Japanese only
Nagaokameichiku Co., Ltd.
The company started 75 years ago when the previous president started a bamboo wholesale business in Kyoto. ...
Location : Otokuni-gun, Kyoto
Language : Japanese
Osaka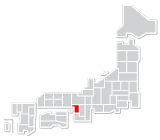 Osaka has the second smallest area in Japan but is the third most populated after Tokyo and Kanagawa. It also accounts for 10% of the foreign population of Japan. It has been flourishing as a center of commerce since olden times and was known as the Nation's Kitchen in the 17th century. Osaka maintains an active economy to this day and is home to Kansai International Airport, which is open 24 hours a day. Famous Osaka-based foods include savory Japanese pancakes called okonomiyaki, skewered cutlet, and raw pufferfish. The Osakan spirit of valuing humor gave rise to a form of Japanese comedy entertainment that involves skits and rapid two-man acts. Osaka is home to many small and medium enterprises, which account for 65% of the manufacturing industry and are equipped with advanced technology despite their size. Its traditional craft, the crafting of blades for Sakai knives, is attracting global attention.
Baba Cutlery Works
Baba Cutlery Works was established in 1916 and since then, we keep producing kitchen knives to satisfy professional chefs, using traditional techniques and ...
Location : Sakai-City, Osaka
Language : Japanese only
Baieido
Baieido has dedicated itself to making incense for over 350 years.
We at Baieido continue to protect the secret formulas of our forefather "Jinkoya ...
Location : Sakai-City, Osaka
Language : Japanese only
Izumiriki Seisakusho
Established in 1805, Izumiriki's kitchen tools have been in the hands of home cooks and professional chefs. Based upon the traditional technique, we keep ...
Location : Sakai-City, Osaka
Language : Japanese only
JIKKO Japanese Knives
Jikko was established in 1901. There is a historic background to Sakai city. We've been discussing with so many chefs to create our products for more than 100 ...
Location : Sakai-City, Osaka
Language : Japanese only
Suntory Yamazaki Distillery
Yamazaki Distillery is distinguished by its uniqueness that a single distillery can produce a variety of whiskies, which a very few distillery in the world...
Location : Shimamoto-cho, Osaka
Language : An audio guide describing the manufacturing process in English, Chinese and French is available.
Takahashikusu Co., Ltd.
Our company was established in 1917, and since then, we have introduced many Japanese knives to the world and contributed to Japanese food culture. ...
Location : Sakai-City, Osaka
Language : Japanese, English (Signage/brochure/accompanying guide)
The Entrepreneurial Museum of Challenge and Innovation
Aiming to develop the next generation of human resource, the Osaka Chamber of Commerce and Industry established the museum. Since the early days, Osaka has been called "the city of merchants". ...
Location : Chuo-ku, Osaka
Language : Japanese, English, Chinese and Korean
The Momofuku Ando Instant Ramen Museum
The world's first instant noodle product, "Chicken Ramen," was invented by Momofuku Ando in August, 1958.
"Space Ram" was made as the ...
Location : Ikeda-City, Osaka
Language : Japanese, English and Chinese(Only brochure)
Watakakeori Co., Ltd.
The company manufactures and sells baby products and nursing care products, and also has its own printing business.
Location:ADAOKANAKA SEMBOKU-GUN, TADAOKA-CHO, Osaka

Language: Japanese
Yamamoto Haken
"Hide" knives are widely used and trusted by Japanese professional chefs throughout the Kansai region of Japan, a place known for its rich food ...
Location : Sakai-cuty, Osaka
Language : Japanese only. *Voice translator for many languages is available.
Hyogo
Home to the prefectural government office, Kobe began flourishing as a port town when the isolation policy was lifted in the early modern period and is said to be one of the main ports of international trade. Hyogo is one of the world-renowned origins of heavy industry and has factories and research centers for many major Japanese corporations. It is a large producer of sake rice and black soy. It ranked at the top in Japan in the production of filtered sake in 2015 and is nationally-renowned for Tamba black beans. It is also where Tajima cattle originated, which are used for Kobe beef and are said to be the source of the premium cattle breeds of Japan. Hyogo has the Sea of Japan to the north and the Pacific Ocean to the south, ranking at the top nationally in the production of snow crab and firefly squid in 2015. It also has an active seaweed farming and octopus fishing industry in the Seto Inland Sea. Many tourists come to see Himeji Castle, one of the first world heritage sites in Japan, and the Akashi Kaikyo Bridge, the longest suspension bridge in the world.
Aoyama Industrial Lab. Co.,Ltd.
We began our company in 1919, as a machinery equipment & spare parts manufacturer. Then, we decided to manufacture Kohaze machines. We became the first company of this industry,
Location: TambaSasayama,Hyogo

Language: Japanese
Hakutsuru Sake Brewery Museum
【1st Floor】 Various sake production implements are on display, including a huge vat made of Japanese cedar once used for fermentation and ...
Location : Kobe-City, Hyogo
Language : Japanese
Kawasaki Good Times World
On May 17, 2006, Kawasaki Good Times World opened within the Kobe Maritime Museum at Kobe Meriken Park. A museum showcasing Kawasaki's ,...
Location : Kobe-city, Hyogo
Language : Japanese or English
Kobe Shu-Shin-Kan Breweries
We are trying to give visitors an authentic feel of the tradition of sake brewing that has been handed down through the ages and through that e broadly and ...
Location : Kobe-City, Hyogo
Language : Japanese, English
SenaLeather Co., Ltd.
Founded half a century ago. I have been making leather in Himeji. The land of Himeji has been made of leather for 1000 years. The reason why it has been manufactured 1000 years ago
The water quality of the river has a great influence on the production. Himeji has a river suitable for making leather.
Location:Himeji,Hyo-go

Language: Japanese
The Kiku-Masamune Sake Brewery Museum
The Kiku-Masamune Sake Brewery Museum is an ideal venue for understanding the true concept of the joy of discovery, for you will learn about ...
Location : Kobe-City, Hyogo
Language : Japanese
THE OSAMU TEZUKA MANGA MUSEUM
The city of Takarazuka was Osamu Tezuka's home for nearly 20 years, from the age of 5 to 24. At the museum, ...
Location : Takarazuka-City, Hyogo
Language : Japanese, English: Signage/brochures, Korean: Brochures, Chinese: Brochures
Mie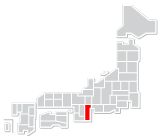 Mie is home to the Ise Grand Shrine, which is the most powerful shrine in Japan and worships the highest god in Japanese Shintoism. Mie produces Matsuzaka beef, which is the most premium beef in Japan, as well as agricultural products such as tea, oranges, and tomatoes. The Shima Peninsula is known for its ria coast, pearl farming, and abalone, oyster, and Japanese spiny lobster fishing. The Iga region is said to be have been a ninja base and is popular among tourists from both in and out of the country. Mie's traditional craft is paper stencil dyeing called Ise katagami honzome. It became commonly talked about when it was used to dye the hand wipes for the 2016 Ise-Shima Summit. Mie takes pride in being one of the most prominent producers of electronic components, devices, and electronic circuits in Japan, and the Yokkaichi Port functions as a gate to the rest of Asia.
Daiwa Jewelry Co.,Ltd
Fifty years ago, we started manufacturing and selling empty frames for pearls at Ise Shima, where pearl farming is thriving.
Location: Shima-city ,MIe

Language: Japanese,English
Ishikawashuzo
The three basic elements of sake brewing are considered to be water, rice and brewing techniques. We use an abundant amount of subsoil water that gushes out...
Location : Yokkaichi-city, Mie
Language : Japanese only
KAWAHARA SEICHA
Our tea (Ise tea) is made by the deep-steaming method, paying special attention to heating techniques...
Location : Taki-cho, Mie
Language : Japanese only
Nagatani Seito
Since the opening of a kiln in Iga in 1832, Nagatanien has been engaged in making products that can cater to the needs of the times, while valuing...
Location : Iga-city, Mie
Language : Japanese only
OKOSHI-KATAGAMI
Since its establishment in 1924, our company has developed various designs. We have produced innumerable, valuable paper patterns, observing the tradition of Japanese...
Location : Suzuka-city, Mie
Language : Japanese, English a little bit
Sinseido
Japanese black ink has been in wide use for writing, drawing, and painting since the ancient times in Japan. It is obtained by rubbing a stick of dry watercolor called "sumi"...
Location : Suzuka-city, Mie
Language : Japanese only
Nara
Nara is a treasure trove of historical Buddhist monuments, such as Horyu-ji Temple, the oldest wooden structure in the world, and Todai-ji Temple, known for the Great Buddha. In the south are various places of worship, such as Mt. Omine in Yoshino. Ancient Nara-based crafts include ink cakes, said to be made using coals from the eternal flames of Buddhist temples; brushes made using the method that Kukai the monk brought back from China in the 8th and 9th centuries; and bamboo whisks called chasen, used in tea ceremonies. Nara's local industries include the manufacture of socks, which accounts for about 60% of the production in Japan; the manufacture of knitwear that came from the cotton textiles woven by farmers; lumbering, known in particular for their quality Yoshino cedar wood; and the pharmaceutical industry, which first originated in temples in an aid of the people. It is now attracting general and electric machinery and equipment manufacturers, and uses agriculture and forestry to develop local specialties.
AKASHIYA
AKASHIYA is the largest brush manufacturer in Japan with some 380 years of history, having been founded in the Mid Edo Period. While honoring our traditions, ...
Location : Nara-City, Nara
Language : Web site: Japanese, English.
E-mail: Japanese, English,
Tour and Workshop :Japanese only.
Mizuta Seiko Co.,ltd
I was always looking for what I could do to create a product that made use of the technology and knowledge I had cultivated in the production of newspaper rotary presses and hydraulic components. ...
Location : Nara-City, Nara
Language : Japanese
Wakayama
The Kii Mountains make up the majority of the Wakayama Prefecture. It is an active producer of fruit trees due to its hilly landscape, and was Japan's largest producer of persimmons, Japanese plums, and oranges in 2017. Both Mt. Kouyasan, a sacred Buddhist site since the 9th century, and the Kumano Kodō, a pilgrimage route used by countless worshippers since ancient times, are registered World Cultural Heritage sites, popular by many tourists. The region is home to many wooden handicrafts such as the Kishu lacquer ware and chest drawers made from the rich forest resources. In addition, by utilizing the warm and humid climate in the southern seaside region into cultivating palm trees, it has paved way for an industry centered on manufacturing daily commodities such as kitchen wares and brooms. The region is also famous for the production of the first-ever domestic mosquito repelling spiral-shaped incense sticks (Katori-Senko), and the Binchotan-charcoal made from the Ubame oak grown in the prefecture.
Maffably CO.,LTD
We want to deliver the "natural" scent while facing the customer while doing relaxation care using aroma! This soil.
I want to deliver the scent of the earth! I strongly thought, and started manufacturing. The forest union president taught me about forests and trees, how to cut trees,Distillation started through trial and error.
Location:Shingu-Vity,Wakayama

Language: Japanese,English
NAKANO BC
Starting with a soy sauce brewing business, we have produced so many products such as Shochu (Japanese distilled spirits), Japanese sake, Mirin (Japanese ...
Location : Kainan-City, Wakayama
Language : Japanese only