Industrial Tourism in Japan
Kaeigura
Founded during Kaei year 3 in the Edo Period (1850).
Since that time
At Kaeigura, which has continued to brew Japanese sake for over 160 years, you can still feel the passion of of Aizu toji (sake masters) and kurodo (sake brewers)
Surehiro is an authentic local sake brewed by Aizu citizens with Aizu water and rice.
Historically and forever, Suehiero will continue to make strides with tradition and evolution.
Access
Suehiro Sake Co., Ltd.
12-38, Nisshin-machi, Aizu Wakamatsu-city, Fukushima 965-0861
By train:
From JR Banetsu-sai Line Aizu Wakamatsu Station, take the Haikarasan city circulation bus and get off at the Yamato-machi bus stop. The facility is a minute walk from the stop.
By car:
15 minutes from the Aizu Wakamatsu interchange on the Banetsu Expressway.
Admission
Admission fee
Free
Working days and hours
9:00 - 17:00
Closings
From Dec 31 to Jan 1
Visitor capacity
1 or more (Please please contact us for more information)
Time required for a tour
30 min
Language
Japanese
English (pamphlet only)
Reservation
Required
TEL: 0242-37-0002
FAX: 0242-27-0003
Other conditions
Footwear is available for tours (need to change shoesvisitors must change their shoes).
The tour ing area on the first floor is mostly level, so wheelchairs are welcome.
The touring area on the second floor is accessible by staircase only.
Visitors in wheelchairs may have difficulty using the restroom.
There are stairs in the entrance to our café, "Anzu".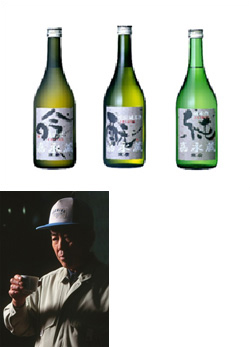 Contact
Tel: 0242-37-0002
E-mail: suehiro@sake-suehiro.jp